MEET THE STARTUP: URU DESIGN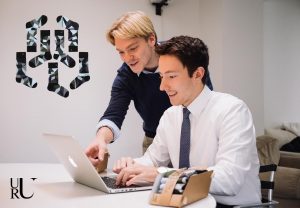 Today,  we want you to meet our partner: amazing and innovative company called URU Design, which produces the coolest socks your feet will ever wear!
We asked Alex & Adam from URU Design some questions about entrepreneurship, read their answers below!
What thrives you?
What thrives the company is our online customers – people who are willing to stand out and wear colourful single socks. What are just as important to us are the distributors who believe in the product. Soon, SOLOSOCKS™ will be worn worldwide!
How do you keep yourself motivated and face challenges? 
Our motivation in this company is driven by a passion for the product. We are truly committed to the concept of innovation, design and quality. We have so many ideas about possible products to develop within these frames. We both believe in the company, the product and the journey we have started. And this is the most important feature of an entrepreneur!
If you had to start all over again, would you do it? 
Yes. The journey has been very exciting so far, and by starting over we could experience it all again. And what's more important –  use all we learned from previous mistakes.
Are you crazy enough to think you can change the world?
Think? We are changing the world as we speak – one sock at the time!
Note, that Adam & Alex are partners at URU design and also roommates. This is a great example of how friends do make a good team!
Their advice to anyone in entrepreneurship?
"Always stay open to friends and enemies. We can't finish this adventure alone."
Furthermore,
URU Design is doing great after the successful Kickstarter campaign they had in October and November. They were funded 281% (281,000 DKK) which is a great financial contribution to the company as well as a great opportunity to reach a different audience. As always in a start-up, they ran into problems. Luckily for them, these were what one might call a "luxury problem": their stock ran out faster than expected. They are now awaiting a big order coming in from Turkey and looking for investors and contributors to make URU Design grow even bigger in 2017!
We wish nothing but the best to URU Design!
See you next week!