EXPLORE THE FUTURE OF STUDENT ENTREPRENEURSHIP!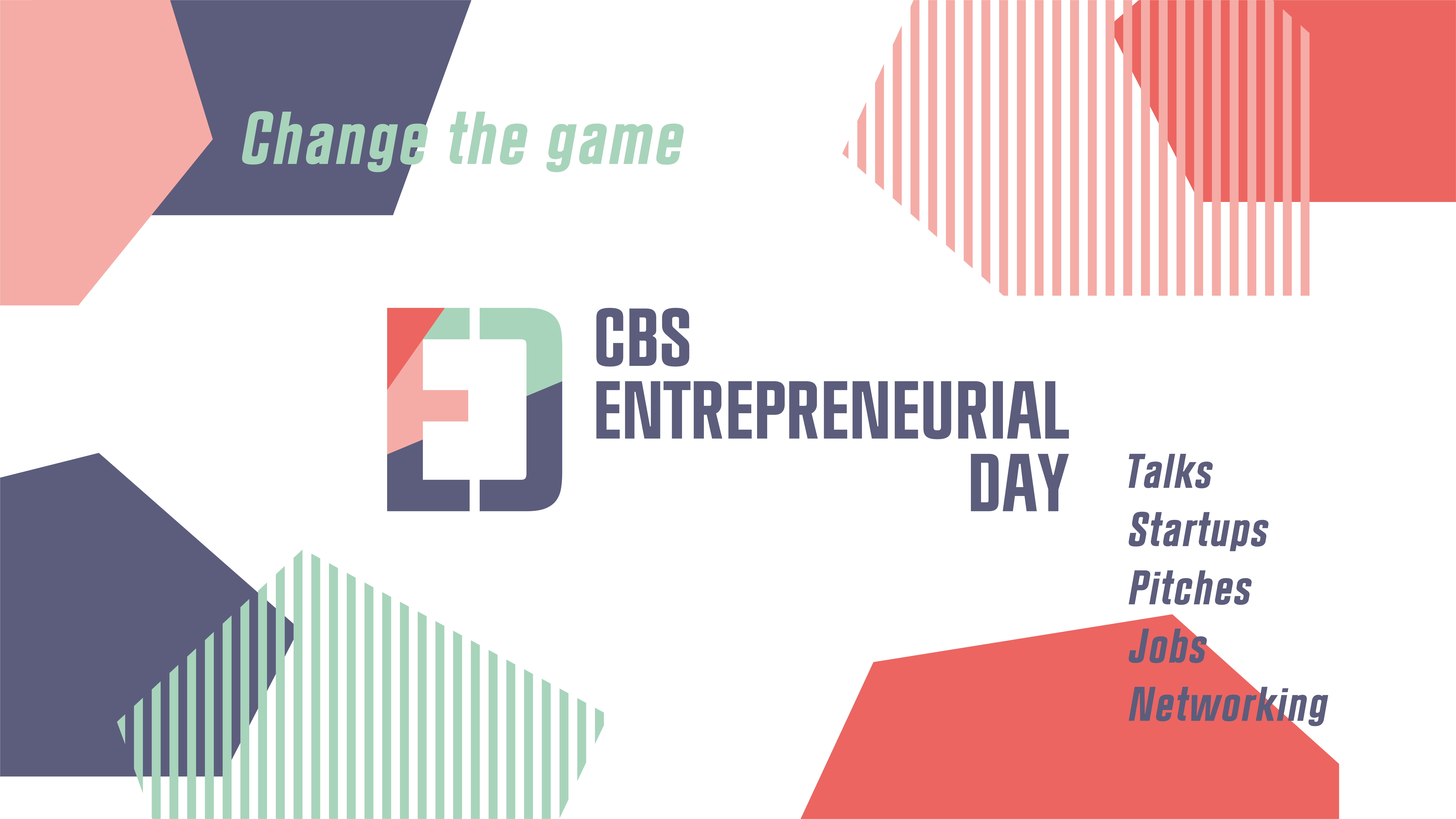 Since 2015, CBS Entrepreneurial Day has brought together more than 10,000 entrepreneurial minds to share knowledge, network and inspiration, and to showcase the student startup community in the North.
CBS Entrepreneurial Day is the largest student entrepreneurship event in Denmark, and will in September 2018 gather 4,000 students, alumni, entrepreneurs, researchers, business professionals, investors, speakers, and like-minded; to explore and share the latest research and trends within student entrepreneurship. Our approach is simple and clear: Entrepreneurial knowledge should be free and available for everyone! This means that the event is free to participate in and open to anyone interested in innovation and entrepreneurship.
CBS Entrepreneurial Day is hosted by Copenhagen Business School's university startup hub, Copenhagen School of Entrepreneurship (CSE), with great support from our loyal sponsors and partners.
#ChangeTheGame
This year, more than 4,000 students, entrepreneurs, researches, business professionals, investors, speakers and like-minded people will participate during the CBS Entrepreneurial Day 2018.
They not only share a common "thinking out of the box" attitude by going beyond the ordinary and the rules, but they are also exceeding the expectations. They are reshaping the way of entrepreneurship. They are #ChangingTheGame.
Their hard work and creative ideas have proved that new business models, approaches, technologies and perspectives are doable and can contribute to turn an idea into a business. Their contribution to the entrepreneurial world and to other like-minded has inspired the purpose of this year's event: to recognize the innovate entrepreneurial environment in the North, within education, student start-ups, research and extracurricular activities as well as to spread their diversity and inspire others.
We are convinced that everyone possesses an entrepreneurial spirit and is capable to manifest it in the most creative forms and shapes. How can YOU #ChangeTheGame?