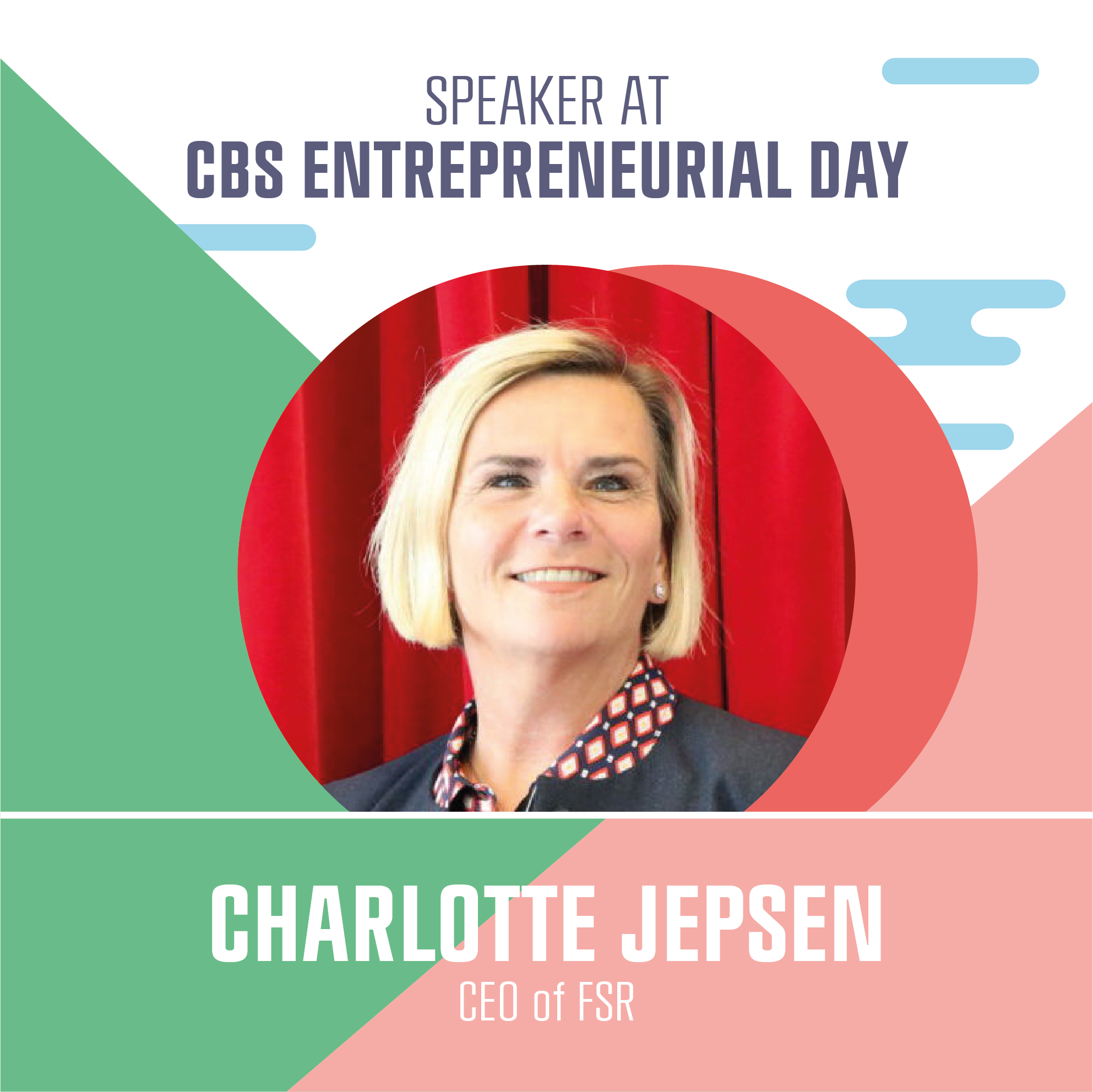 Charlotte Jepsen
"A strong and competitive business is essential for economic growth"
Charlotte Jepsen has many years' experience in the Danish business and accounting industry. This experience has convinced Charlotte Jepsen that entrepreneurship and innovation is crucial to the companies' competitive advantages and the dynamics of the individual industries.
Charlotte Jepsen is the CEO of FSR – danske revisorer and represents a profession that provides professional advice for the Danish business industry. According to Charlotte Jepsen a good idea is not always enough! Professional advice and a vibrant business plan is a key factor for the beginning of a healthy business. It is necessary to pay attention to the link between innovation and sustained commercial growth.
You have the possibility to meet Charlotte Jepsen as she will open CBS Entrepreneurial Day 2017 and give her perspective about the importance of innovation, the digitalization and growth to maintain the future entrepreneurial environment.