PITCH FOR TEAM MEMBERS

ROOM: SP01
TIME: 16:00-17:00 
---
DO YOU WANT TO WORK IN A STARTUP?
Hear 10 talented startups pitch for new team members! If you are looking for an internship or job within a startup, this is your chance to meet your future employer! 
---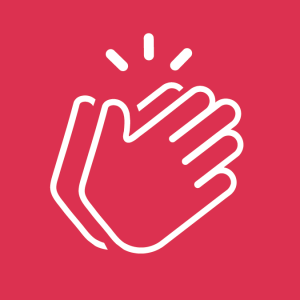 Applaus works together with all larger Danish ticket platforms to sell all tickets one place.
Furthermore we sell reduced last-minute tickets for music, theatre, sports & movies.Applaus

LOOKING FOR:
1) Marketing intern
2) Full Stack Developer 
As a startup with only weeks before launch we need a couple of extra hands. The first position is a marketing intern to assist with our launch and develop new marketing strategies, both online and offline. The second position is for a Full Stack Developer with experience in Node.JS, React, ReactNative, Amazon Web Services. It's not a requirement, but great if you are interested in music, theatre, sports, movies, cultural experiences in general and an interest in our overall mission about a more cultural Denmark
---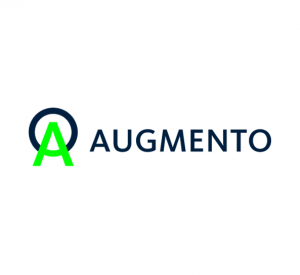 Augmento provides an intelligence service for innovators: using AI to track and predict tech and  consumer trends. 
---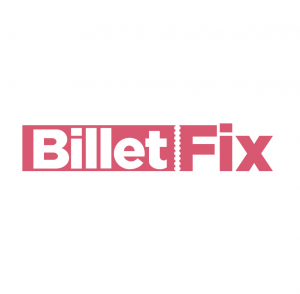 BilletFix is the one and only ticketing system for students – 60 seconds event creation, pay with MobilePay, and ultra low ticketing fee.
LOOKING FOR:
1) Marketing and sales
Qualification needed: You can work independently and you're creative. Preferably (but not necessary) you can do a bit of graphic design and speaks and write Danish. 
Want to help voluntarily student organisers and are you interested in marketing?
BilletFix has already helped hundreds of student organisers with selling thousands of tickets. But we need you to explore new marketing channels so we can help even more students concentrate on organising awesome events instead of spending time on boring ticket administration.
We will help you hone your marketing skills by making your hands dirty, challenge you, and give you a lot of responsibility.
---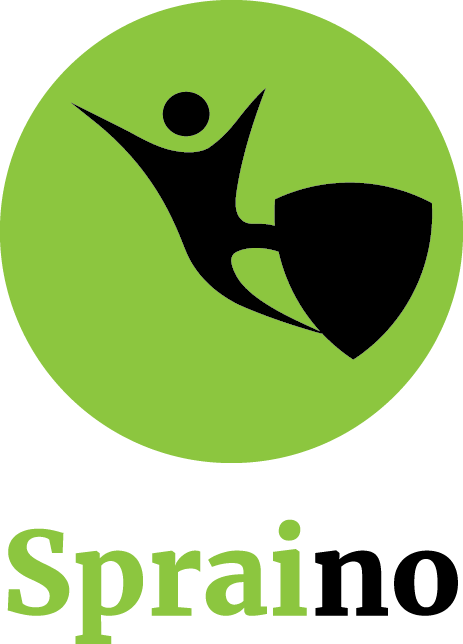 Spraino has a ground-breaking product, which prevents ankle sprains!
LOOKING FOR CANDIDATES WITHIN:
Online markeing
Communication
Financial tasks and applications
Supply Chain and operational tasks
Regulatory approvals, export, and other tasks related
Market research and contact for international partners and distributors
Project management
Qualifications needed:
High level of English – both oral and written

Structured and comfortable with juggling different tasks

We expect you to start as soon as possible, and we take in applications continuously. For applications without experience, we prefer to start with an internship; alternatively a test period, or a period as a student assistant. It is a prerequisite that applicant do not have a longer period of thesis writing, or would be interested in writing a thesis within the working area in Spraino ApS.

Spraino is located in the SUND Hub in Nørrebro. We are ambitious and work a lot, but we have a fun working environment, and emphasizes personal development of every one on the team. We have a flat structure, and you have to appreciate to work independently and take responsibility.

If you are interested, please contact the CEO, Thor Grønlykke, for further information at thor@spraino.com or phone number +45 27601430. 
---
Hoodee is the new social event app (coming to apple's AppStore October 2017)
LOOKING FOR:
1) B2B sales man/woman
Qualification needed: Talented speaker, good at persuasion and networking. Ready to talk to café, restaurant and bar owners etc. Preferably experienced with sales or studying on a sales related education.
We are looking for a sales person to call, e-mail, and visit Venue owners/managers, with the aim of making an agreement on featuring venues in the hoodee app (a contract must be signed by agreement). The first 100 venues will be featured for free (for 3 months), giving the sales person an easier start. We hope to see a sales person who will learn and improve along the way and develop a successful sales strategy.
---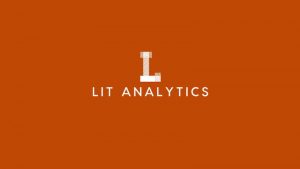 LIT ANALYTICS. With a sophisticated prediction tool and analytics platform, we make it easy for online content creators to identify the parameters that affect reach and click through rates so that they increase engagement, enhance lead generation and improve revenue. 
LOOKING FOR:
1) UX & UI designer
Qualification needed: Proficiency in HTML5, CSS, Javascript, UX design, visual design, previous experience in Drupal and WordPress, basic business acumen. Fluency in English. Humor is needed and musical skills is an advantage. 
We have acquired a number of beta testers and are now developing a minimum viable product for beta testers to test. We are looking for a cheerful and skilled person to help us make the product visually appealing and easy to use for our end users. The MVP is developed in Python and you will have the responsibility of designing and developing the front end. If we like working with each other, you will have the opportunity to become co-founder of the company and earn partial ownership of any future equity. 
---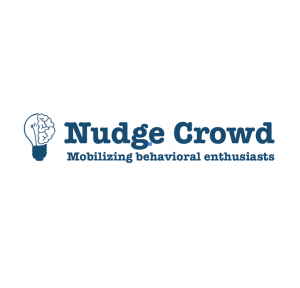 Nudge Crowd is a contest-driven crowdsourcing platform where companies, NGOs, and public institutions sponsor a challenge to get help from our crowd – people with curiosity and expertise in psychology and behavioural science.
We are a young and small start-up, and as such you will have plenty of opportunities to influence your work and our organization. We emphasise learning opportunities and the ability to enjoy our work. Like our crowd, we are bound together by our love for behavioral science and crowdsourcing.
LOOKING FOR:
1) Chapter Manager
We are currently looking for chapter managers from all around the world to build local communities with people interested in behavioral- and neuroscience, and to engage people from the community to submit their inputs to important challenges presented at NudgeCrowd.com.
Qualification needed: You are looking for a great opportunity to grow your network. You are interested to learn about crowdsourcing and the facilitation of creative processes, and to take part in developing a global community of people who, like yourself, are passionate about the potential of behavioral- and neuroscience.
You can be based anywhere in the world as long as there is a base for building a community. This typically requires research and educational programmes relevant for Nudge Crowd as well as a number of professionals working with decision design/nudging, applied psychology etc. in your area.
---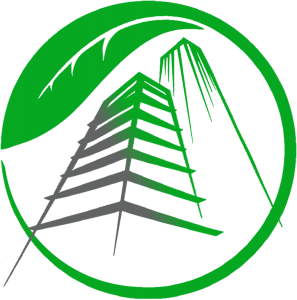 PurCity offers an innovative multi-functional construction panel (GapS) for highway noise barriers that is designed to provide several valuable benefits such as:
Life time maintenance free durability

Purifying the air through natural ventilation

Adding a significant level of Thermal and Acoustic insulation

Rain self-cleaning and harvesting technology

100% recyclable and environmental friendly product

Competitive price compared to normal aluminum composite panels.
LOOKING FOR:
1) Influencer
2) Sales person
3) Marketing
4) Online Marketing
Qualification needed: Business development and marketing as well as web based online marketing background. 
We are looking for a candidate that can power up the marketing part with the negotiation ability as well as a person with online marketing skills. The ideal candidate/s is/are highly motivated, organized, excellent communicator, and driven by achievement. Candidate/s will directly assist the team leader and they are responsible for establishing, maintaining, planning, and executing the overall goals and objectives for growth and identifying strategic opportunities for the company while adhering to company policies, procedures and ethical standards. You will work with an international team of highly motivated, organized and some of the bests in their own fields, which are devoting their times and knowledge by developing this brilliant product. We truly believe that we can change the world into a better place, all united.
---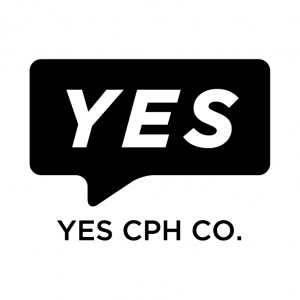 YES CPH CO. is a social economic company that works primarily towards challenging the unacceptable working conditions for migrants and refugees in the facilities service sector in Denmark. We provide refugees and asylum seekers with sustainable integration opportunities through employment, build the CSR profiles of Danish businesses.
We donate 100% of our profits towards social development projects locally and globally.
LOOKING FOR:
1) Marketing and sales intern
2) Social media intern
Qualification needed: You are a rebel to traditional organisational structures with the desire to make lasting social impacts that benefits all stakeholders. Passionate about working for social causes, you prioritise the impact more than the financial return. Responsible and hard working mentality. Ability to critically analyse internal and external factors, and make responsible decisions based on them. Proven experience in marketing (including social media)/business development roles, start-up experience is preferred. Outstanding communication, writing and presentation skills in English (Danish is a plus
Minimum 6 months time in position 15 hours per week.
---
Main & Partners is a visualization consultancy for products and technology.
LOOKING FOR:
1) Business Development, Sales Internship (to become permanent team member)
Qualifications needed: Sales, Emailing, Calling, Research, English, Social 
We are looking for an ambitious business graduate to join our team in Copenhagen. You will support our biz dev and sales efforts, create new business leads, sales campaigns and communicate with our clients.
The idea to ramp you up asap and become a permanent team member (and more). Internship of minimum 4 months.
Payment after a week try out and based on experience.