Experience
Transformational
Entrepreneurship
in action
Experience Transformational Entrepreneurship in action
Experience
Transformational
Entrepreneurship
in action
11 November
Solbjerg Plads 3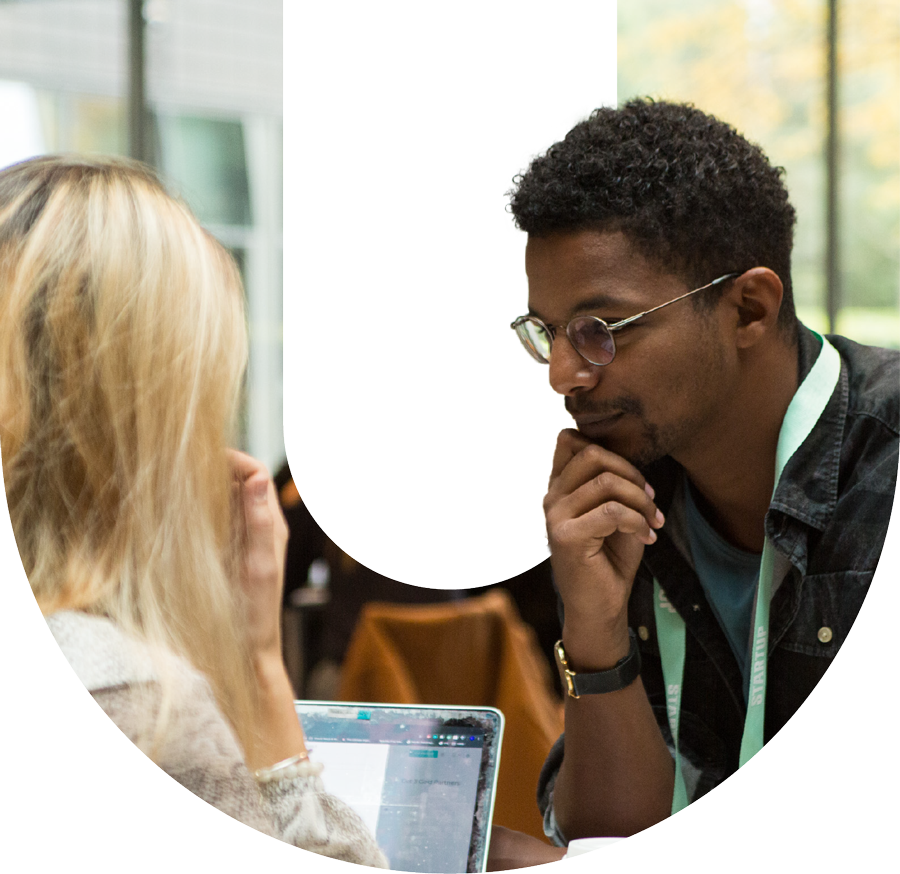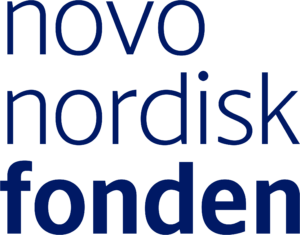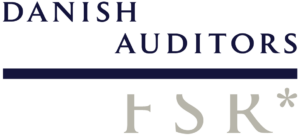 Entrepreneurial
Day 2021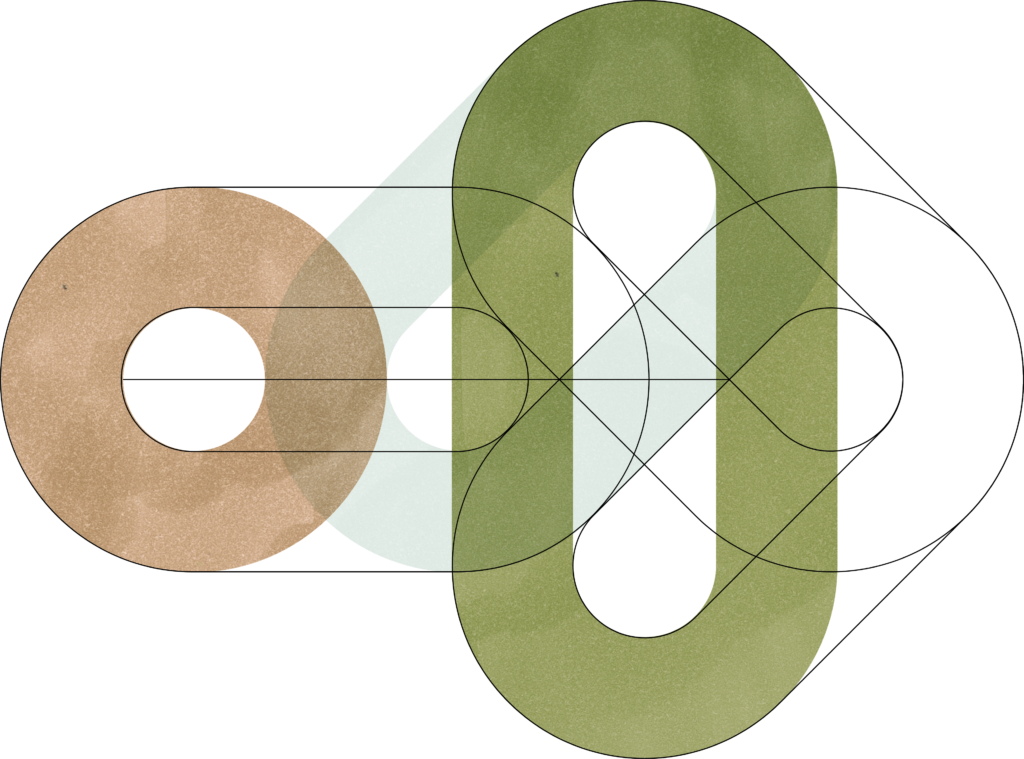 Entrepreneurs see opportunities to improve, enhance, disrupt and redefine, and in doing so transform themselves, society and the way we do business. This year we celebrate transformation through the lens of personal growth, purpose and profit – showcasing guests who have successfully balanced the development of a sustainable enterprise while making a positive contribution to society and developing personally through the process.
Exploring #TransformationalEntrepreneurship together with you, we will make sure to serve you a wide range of inspirational speakers. Our speakers represent a diverse range of journeys and backgrounds, from those building their business to others who now give back to the ecosystem, working to redefine an open, thriving and accessible innovation network in Denmark. They will engage in discussions and spark debate around a range of topics, from through the startup founder's transformative journey, through to stigma of eating insects as part of your daily diet.
As the largest student startup event in Denmark, CBS Entrepreneurial Day showcases the important role of education in building the transformational leaders of tomorrow, placing Danish innovation on the world stage. This year, we will be taking our event online as well as in person! Enjoy from the comfort of your own home via online streaming, take part in discussions during the event, and join our startup network to continue the networking.
November 11
Meet and network with startups, eco-system partners, and sponsors to get inspiration and great connections
Opening: How do we educate for entrepreneurial excellence in society?
CSE Director Andreas Aasted Gjede
Educational Entrepreneurship
Talk: Educating for healthcare innovation
Professor Pedro Oliviera, Dept Strategy and Innovation, Gulbenkian Chair Professor for the Impact Economy and Invited Full Professor at Nova School of Business and Economics (NovaSBE)
Educational Entrepreneurship
Talk: The entrepreneurial academic
Signe Bruskin, founder and CEO of enlighten, author, and Business Unit Manager for Open Entrepreneurship at CBS. Ph.d. from Copenhagen Business School
Educational Entrepreneurship
Talk: From startup students to scale up graduates
Dr. Leslie Broudo-Mitts, Head Coller Institute of Venture, Head Sofaer Global MBA, Tel Aviv University
Educational Entrepreneurship
Q&A
Educational Entrepreneurship
Wrap up
Educational Entrepreneurship
Welcome to Entrepreneurial Day 2021
Veronica d'Souza, CEO & Founder of CARCEL and co-founder of Ruby Cup
The student entrepreneurial journey: Becoming an entrepreneur while studying
Business Developer Tillie Johansson & Lead Business Developer Mathias Jakobsen
The transformational journey from founder to CEO – what it takes to disrupt an industry and scale like a rocketship
Mathilde K. Jakobsen, CEO and co-founder of Freshland
Fireside chat: "The personal costs of starting a business"
Dora Palfi, founder of ImagiLabs and Forbes 30 under 30 Niels Fibæk-Jensen, CEO and Co-Founder at Matter and Malene Madsen, CEO and Co-founder at WOBA
Entrepreneur talk: "Matching your passion with a purpose-driven business"
Oscar Bjørn-Rosager, Founder and CEO of ProOwned Cycling and Forbes 30 under 30
CBS Startup Ceremony
Accelerating Student Startups
Entrepreneurial Day Afterparty at Nexus
Welcome to Go Grow Accelerator Demo Day
Accelerating Student Startups
Startup pitches round 1
Accelerating Student Startups
Startup pitches round 2
Accelerating Student Startups
Winner announcements and prizes
Accelerating Student Startups
November 12
Leslie Broudo-Mitts Roundtable: Producing entrepreneurial graduate outcomes for the future national and global agenda
Station – Exclusive invite only
Arrivals, registration and light snack
Welcome and introduce Leslie Broudo-Mitts – set agenda for discussion
Group discussion, chaired by Ash Wallington
Event close and networking
Launch of the Nordic Sustainable Entrepreneurship Network: Breaking down the barriers to teaching and learning sustainable entrepreneurship education
Station – Places limited, please register here.
Welcome and launch of Nordic Sustainable Entrepreneurship Network, Emilie Normann
Central barriers to sustainable entrepreneurship education: Kåre Moberg & Kai Hockerts / Anne-Karen Huske (FFE & CBS) discussion drawing
Estonia present model and logic Putting it into practice in 6-semester framework
Breakout activity: What aspects of sustainability could be embdedded into each phase?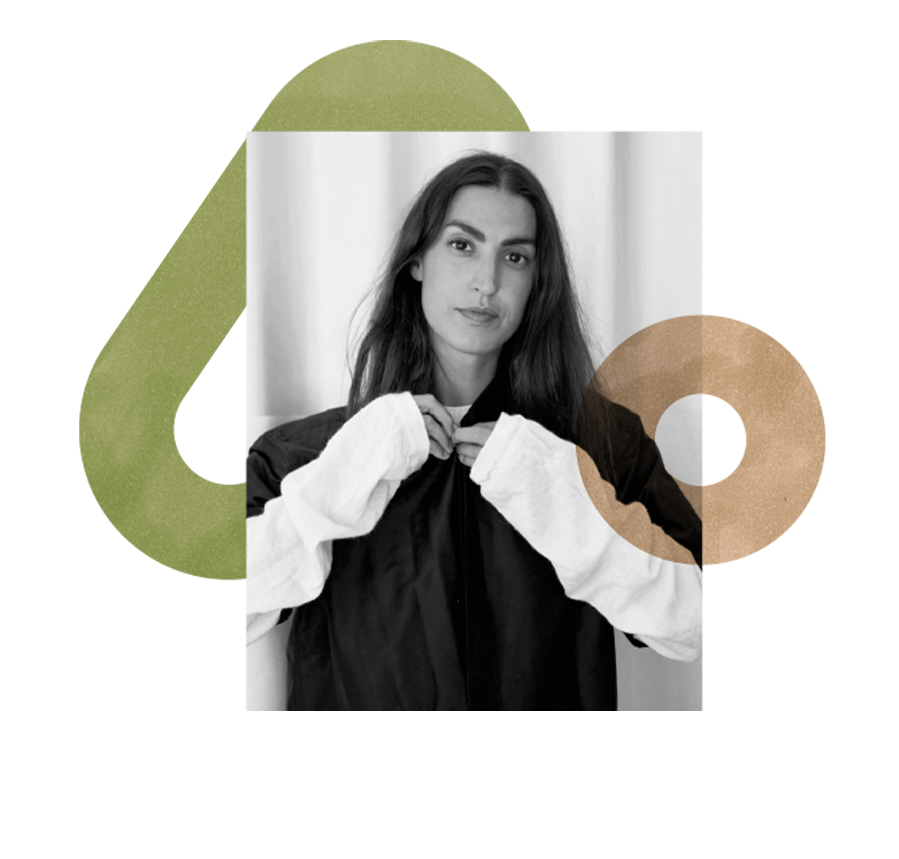 Veronica D'Souza
Host Moderator
Veronica is a social entrepreneur, designer, advisor and keynote speaker, with two award-winning social businesses behind her.
CARCEL, a fashion label set-up to create fair employment and wages for incarcerated women in Thailand and Peru. Before that, she co-founded Ruby Cup, a menstrual cup company focusing on tackling period poverty for girls in East Africa. Her work includes inclusive design, de-growth practices, social justice, & building new business models for an aspirational and sustainable future. Veronica sits in the Jury of Design to Improve Life Index Award, is member of The Danish Design Council.
She has an exec. Leadership degree from INSEAD Singapore, an MsC in Business & Politics from Copenhagen Business School and is a UWCAD alumni.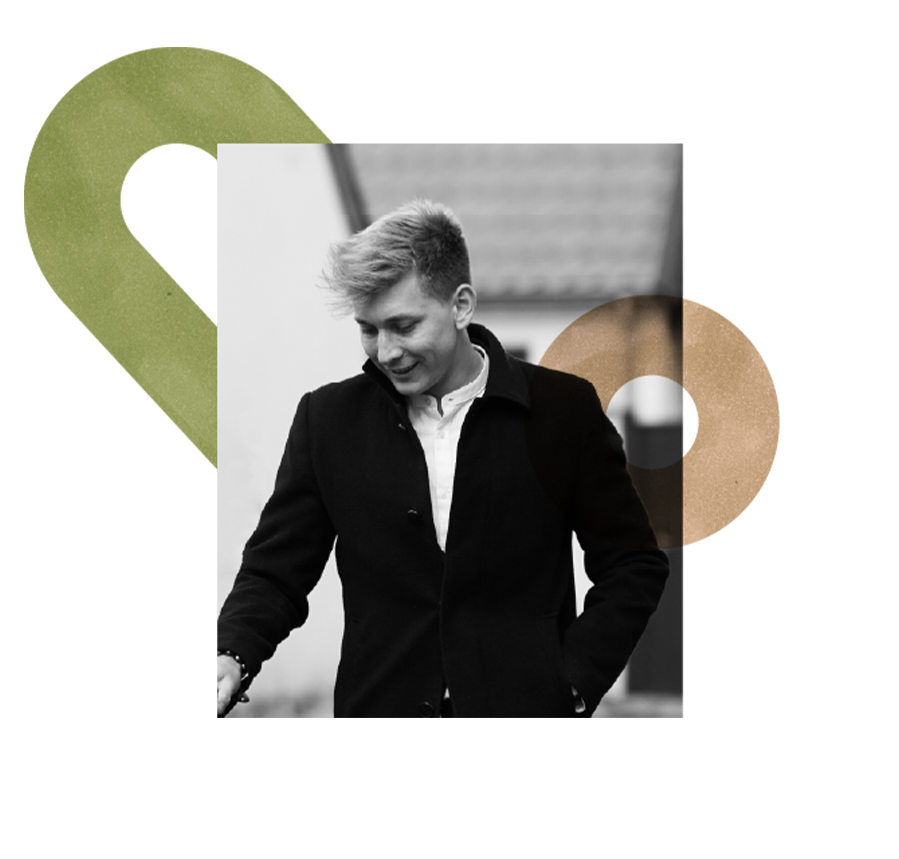 Oscar Bjørn-Rosager
Main Speaker
Oscar is the Founder of ProOwnedCycling. A global E-commerce selling used and overstock items from the professional Tour De France riders to customers in +80 countries.
As a former semi-professional cyclist, his passion for cycling has always been enormous. When he stopped cycling, he became more interested in business and entrepreneurship; his passion for cycling and interest in entrepreneurship was the two building bricks for him to start ProOwnedCycling. Passion, patience, and thinking different have been some of the keywords for Oscar to have success in a red ocean. Back in 2018 Oscar and his partner Casper had their office at CSE and were just the two of them in the company. The transformation from being a start-up to a scale-up and expanding the number of employees with +400% under a pandemic is among the touchpoints in Oscars motivational speech.
In April 2021, Oscar was listed on the Forbes Under30 list for Europe, E-commerce and retail.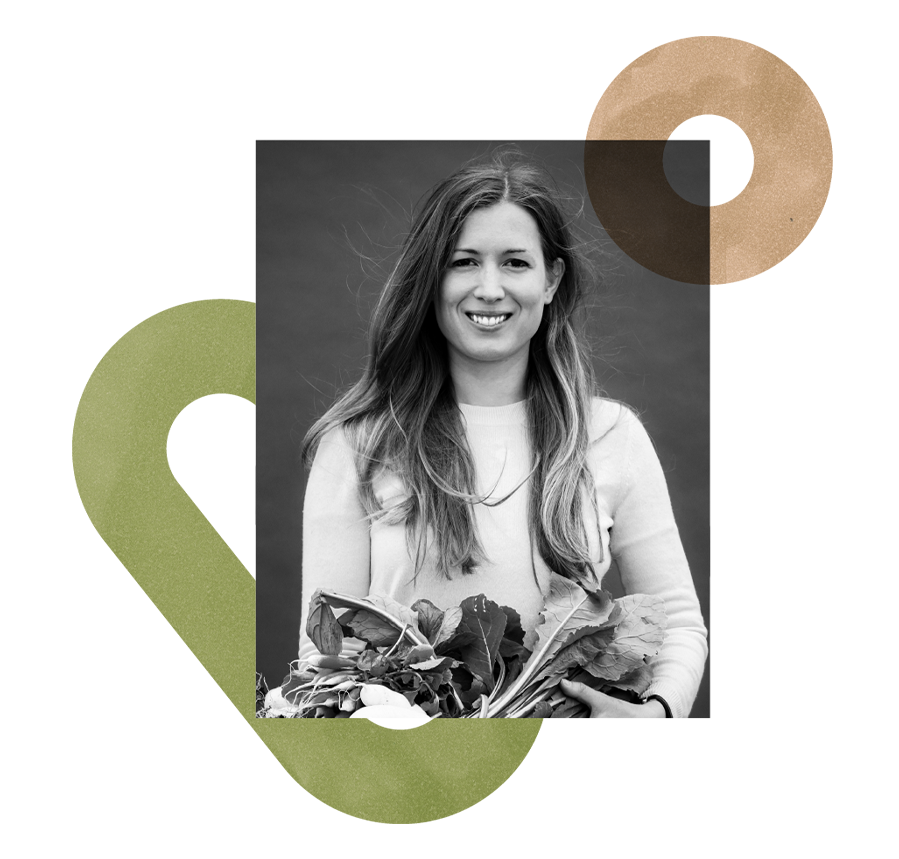 Mathilde Jakobsen
Main Speaker
Mathilde is a food activist, a disruptive thinker and the CEO & co-founder of the award winning Danish scale-up, Fresh.Land, which disrupts the food industry. Fresh.Land won the Think Global Award in 2021 and has previously been coined "truly pioneer in the new climate economy" by the World Wildlife Fund (WWF).
She is an appointed member of the taskforce "CEO Commitment" advising the Danish government on digitization, together with CEO's of the Danish business elite such as Ørsted, Coloplast and COWI. Mathilde holds a BSc in IB'2011 and MSc in MIB'2013 from Copenhagen Business School.
To give back, Mathilde teaches at CBS and INSEAD – the #1 business school in the world according to Financial Times (2021).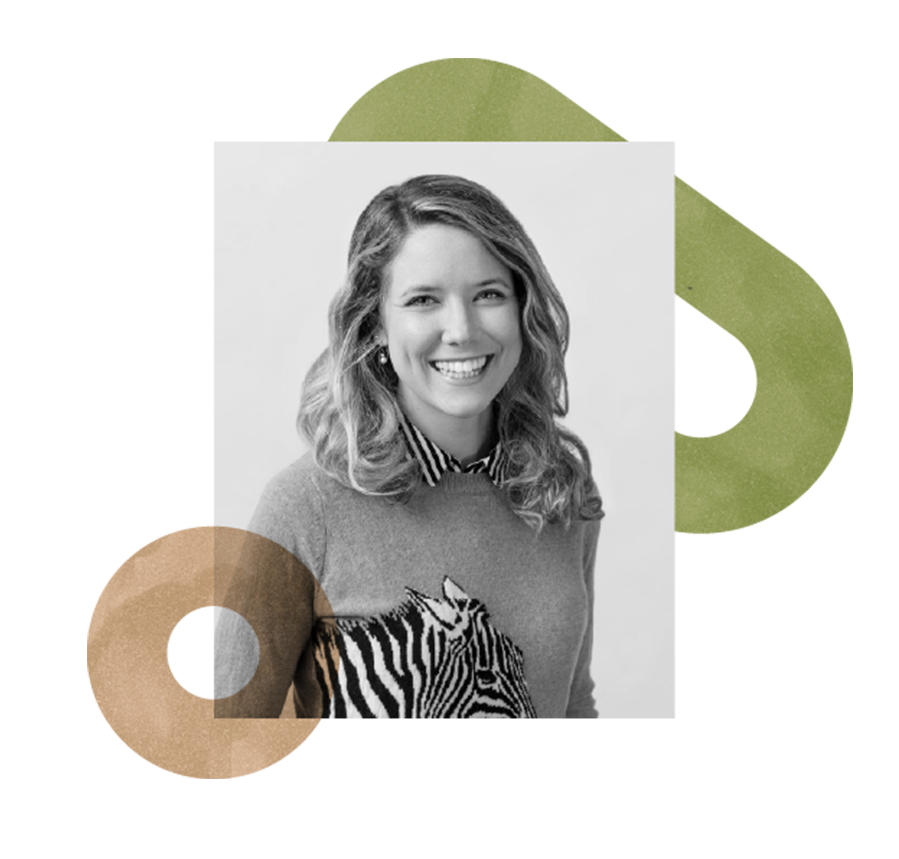 Dora Palfi
Fireside Speaker
Dora is co-founder and CEO of imagiLabs, an edtech gaming company making products that empower girls with the skills, confidence, and community to create with technology.
Dora has a bachelor's degree in Neuroscience with a minor in Computer Science from New York University Abu Dhabi and has studied Human Computer Interaction at KTH Royal Institute of Technology, in Stockholm, as part of the European Union's EIT Digital Master School. She has worked as a developer at Morgan Stanley and as a UX Designer at Cisco, and has substantial experience teaching programming to children and teenagers as well as advocating for women in technology. Dora is Hungarian, and true to her fictional namesake Dora the Explorer, has lived, studied, and worked in 10 countries across four continents. In addition to her work to bring technology closer to girls, Dora is also a yoga instructor, bringing mindfulness closer to engineers.
Dora has been recognized on the Forbes 30 Under 30 2021 list as one of Europe's leading social entrepreneurs and serves as a Cartier Women's Initiative Fellow.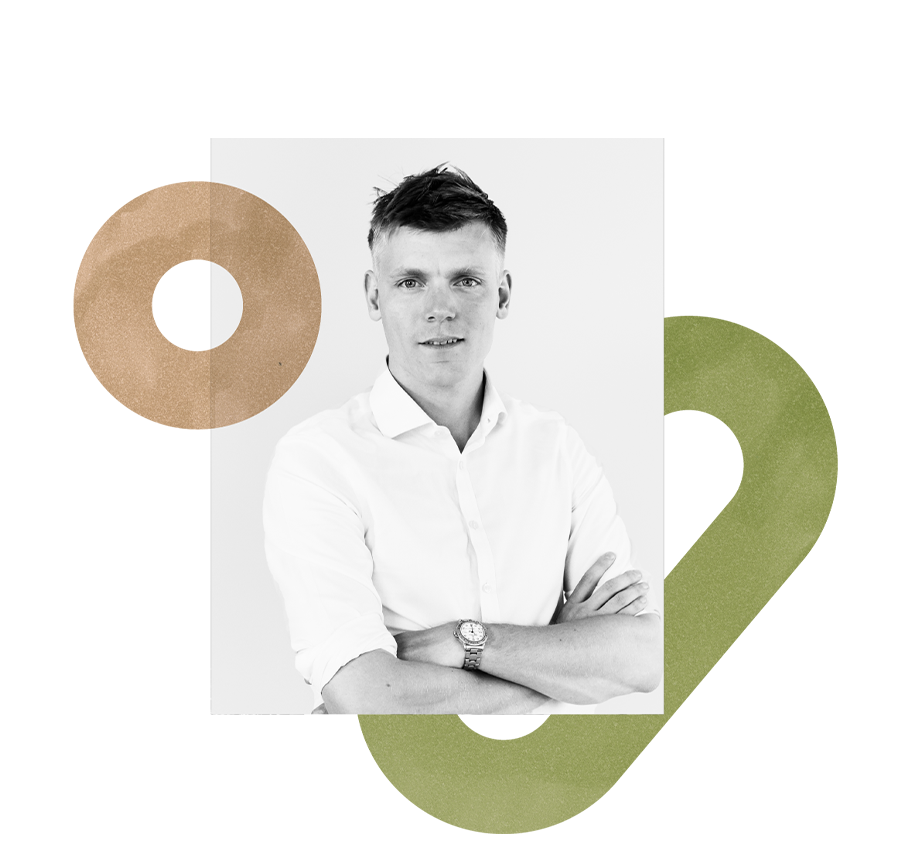 Niels Fibæk-Jensen
Fireside Speaker
Niels is CEO & co-founder of Matter, a fintech startup specialized in sustainable investments.
Matter provides sustainability analysis and reporting to financial institutions, to help them make capital work better for people and the planet. Prior to founding Matter, Niels worked for the Permanent Mission of Denmark to the United Nations in New York, and for the United Nations in Denmark.
He holds an MS.c. in International Business and Politics from Copenhagen Business School. In 2019, Niels was featured on Forbes 30 under 30 list in the finance category.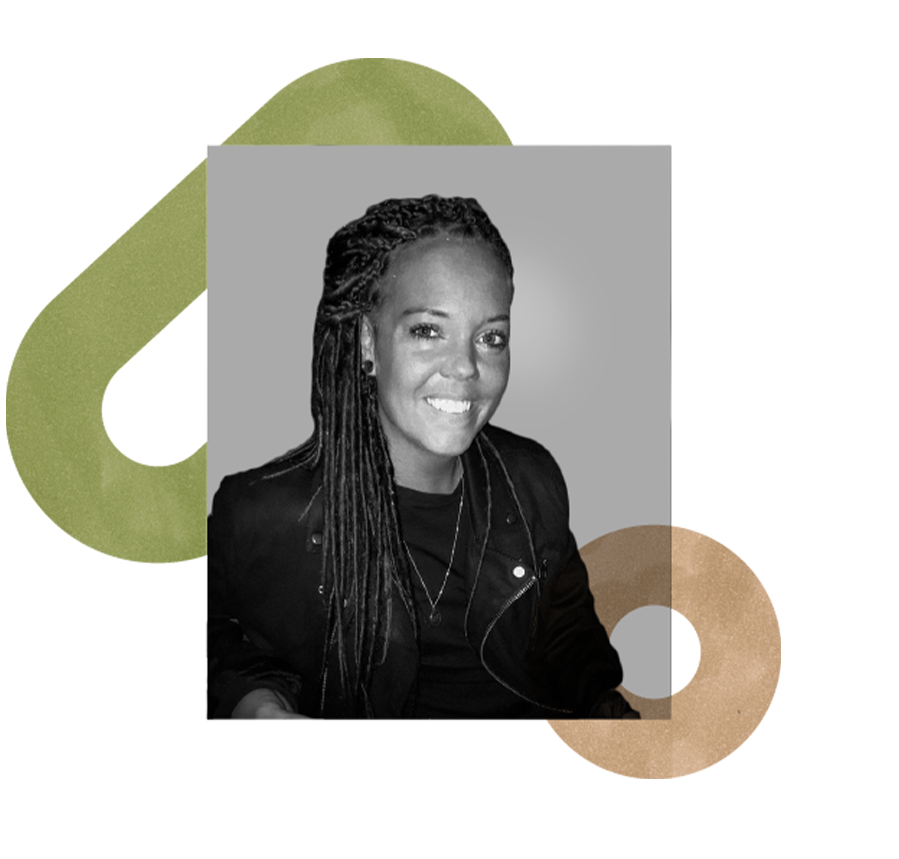 Malene Madsen
Fireside Speaker
Malene is co-founder and CEO at Woba.io; a digital SaaS platform that wants to change the HR industry from a reactive to a proactive approach towards employee retention.
Malene believes in the importance of change in the modern business world; we see rising curves of work-related sick leaves and employee turn-over rates, and we still lack tools to prevent it. Malene came to this realization through her research in major Danish corporations, why she decided that change was needed to break the curve. Woba was born. Woba has over + 200 customers and 45.000 live users and supports them everyday with actionable data-driven insights to retain their businesses' most valuable resources; the employees.
Malene has years of experience in research and dissemination related to work-related stress. She holds a Master's Thesis in Psychology and Philosophy from Roskilde Universitet.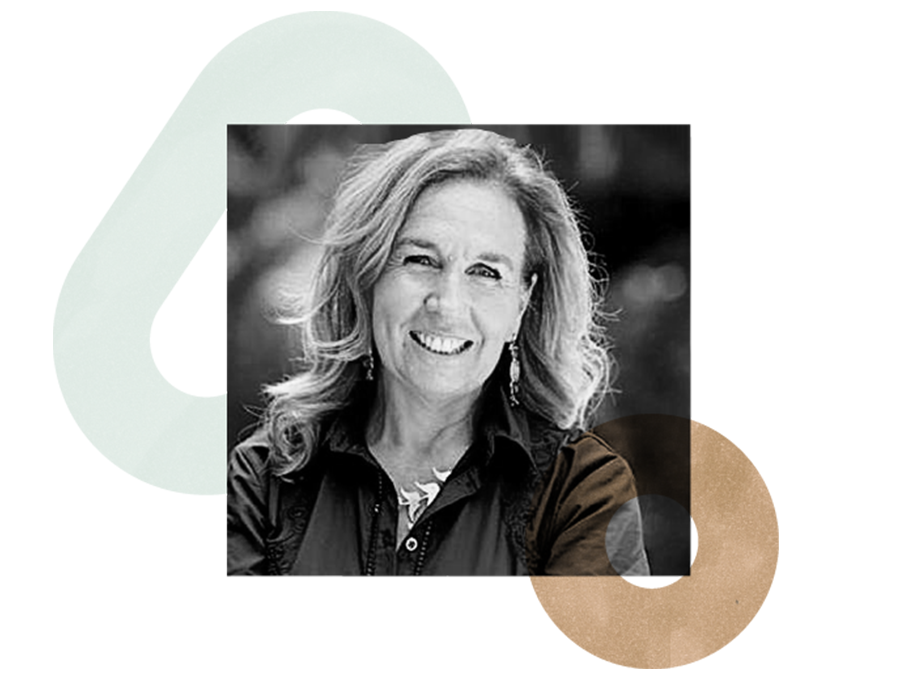 Dr. Leslie E. Broudo-Mitts
Dr. Leslie E. Broudo is a business professional and anthropologist recognized for leading high-impact change at the intersection of theory and practice. Her public and private sector roles have spanned corporate planning, venture capital, and university entrepreneurship initiatives.
In 2017, Leslie joined the Coller School of Management at Tel Aviv University. There she leads both the Coller Institute of Venture, and the Sofaer Global MBA, the University's flagship MBA program. At the Coller Institute, Leslie serves as managing editor of the Coller Venture Review, which brings together academics and practitioners to address areas ranging from deep science innovation to venture policy. As head of the MBA program, Leslie teaches the capstone "New Venture Creation" class, which builds entrepreneurial teams around student ventures that combine PhDs with business professionals in technology areas that include agriculture, healthcare, wearables, and financial services. In the last 3 years, funded businesses resulting from this work have been established or grown in geographic markets ranging from Taiwan, Nigeria, the U.S., Canada, the U.K., China, and Israel.
Leslie previously spent over 15 years teaching and in leadership roles at the University of Pennsylvania (Penn). There she built and led what became the largest entrepreneurial practicum at the Wharton School in collaborations with Engineering, Design, and Law. In her final role at the University of Pennsylvania Leslie served the President's Office as CEO of the Education Design Studio, Inc. a University-affiliated Fund investing in early-stage education technology ventures globally.
Prior to her work at Penn, Leslie was the Founding Managing Director of Phoenician Ventures I, LP, a fund focused on early-stage new media, communications, and software and services markets. She also served in senior strategy roles for the CEOs of both Bell Atlantic Corporation (Verizon Corporation), and Comcast Corporation.
Leslie earned her BA in Political Science at Bryn Mawr College, including an 18-month customized program at Harvard University. She received her MBA with Honors from the Wharton School of the University of Pennsylvania in the fields of both Management and Operations, and her Ph.D. in Anthropology from the University of Pennsylvania, where her research focused on entrepreneurship and social change.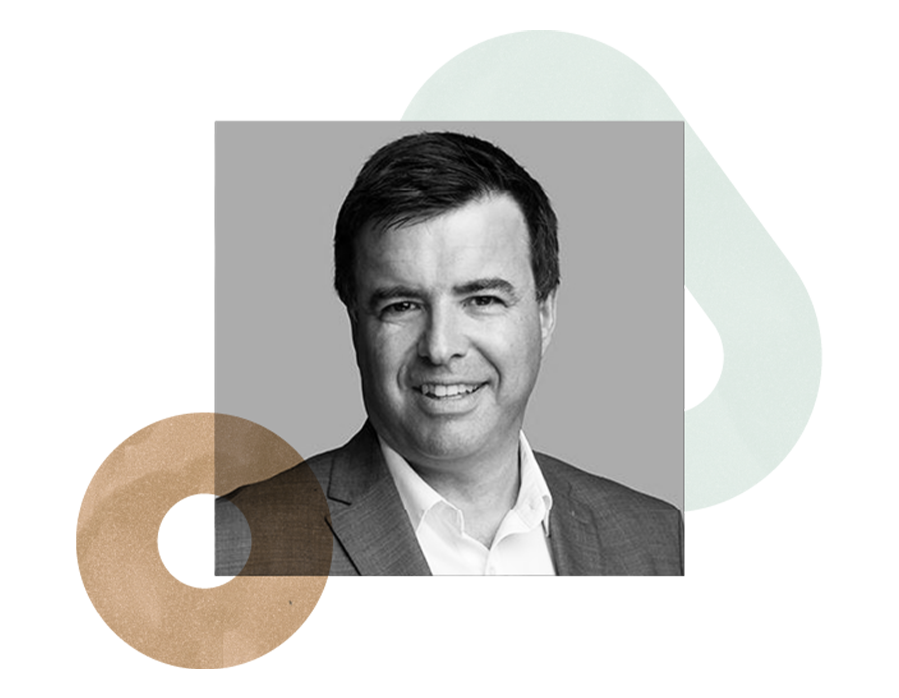 Pedro Oliveira
Pedro Oliveira is Professor MSO at Copenhagen Business School; Gulbenkian Chair Professor for the Impact Economy and Invited Full Professor at Nova School of Business and Economics (NovaSBE).
He is the Founder and President of Patient Innovation (a non-profit spin-off of his research dedicated to facilitating the sharing of innovative solutions developed by patients/caregivers for themselves, via an online platform); Academic Fellow at the Cornell Institute for Healthy Futures at Cornell University; co-founder of PPL Crowdfunding; member of the Environment and Sustainability Board of Energias de Portugal – EDP and Principal Investigator of several research grants.
Previously he was a Professor at Católica-Lisbon School of Business and Economics, where he served as Senior Associate Dean for Faculty and Research, Academic Director of the Lisbon MBA, and Director of the doctoral program in Technology Change and Entrepreneurship. He was also an International Faculty Fellow at MIT Sloan School of Management and Advisor to the Portuguese Ministry of Science, Technology and Higher Education.
He received his PhD in Operations, Technology and Innovation Management from the University of North Carolina at Chapel Hill; his M.Sc. in Operations Research and Systems Engineering; and his "licenciatura" in Naval Engineering from Instituto Superior Técnico in Portugal. He also completed some advanced training at Harvard Business School and Northwestern University's Kellogg School of Management.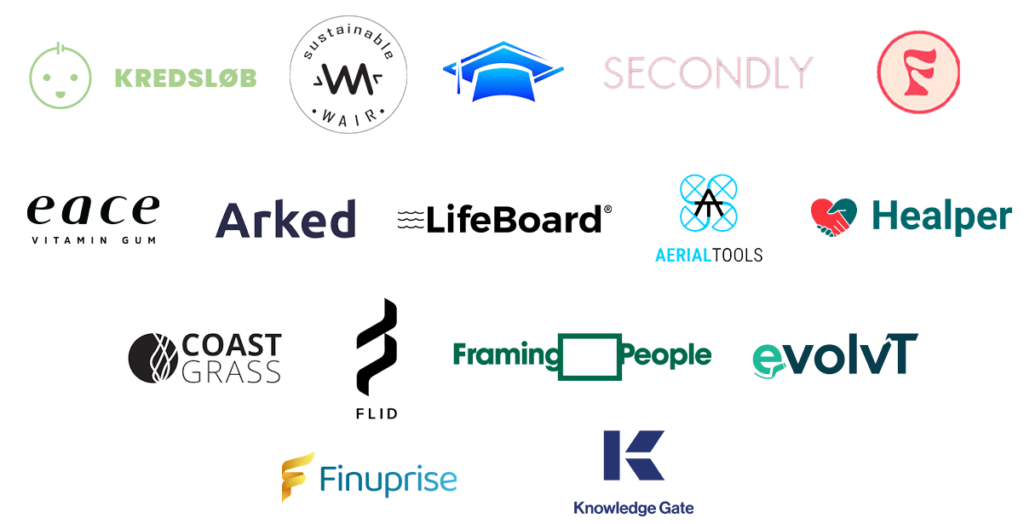 Go Grow Demo Day Startups
Meet 17 early-stage startups that are about to end their time in the renowned Accelerator Program Go Grow of the Copenhagen School of Entrepreneurship. They will pitch their business in only 3 minutes to investors, experienced entrepreneurs, ecosystem partners, and industry experts – get ready to be inspired!
CBS Startup Award
CBS Startup supports qualified student startups with a connection to CBS by providing some of the essential early venture funding to support their growth into scalable and sustainable business ventures.
This year, CBS Startup is providing up to three grants as a helping hand to student startups in the shape of 75.000 kr. equity-free funding. Tune in to their pitches and find out who takes the grants home during the CBS Startup Award Ceremony from 15:00 to 16:00!
SUPPORTING PARTNERS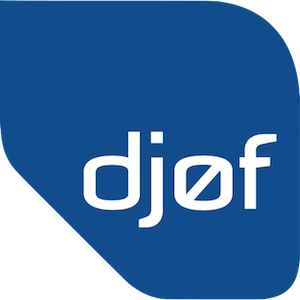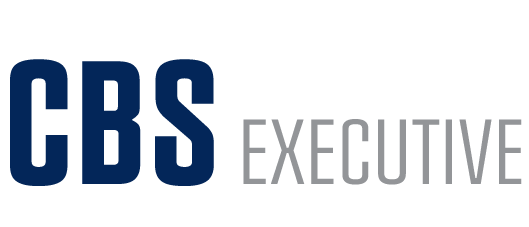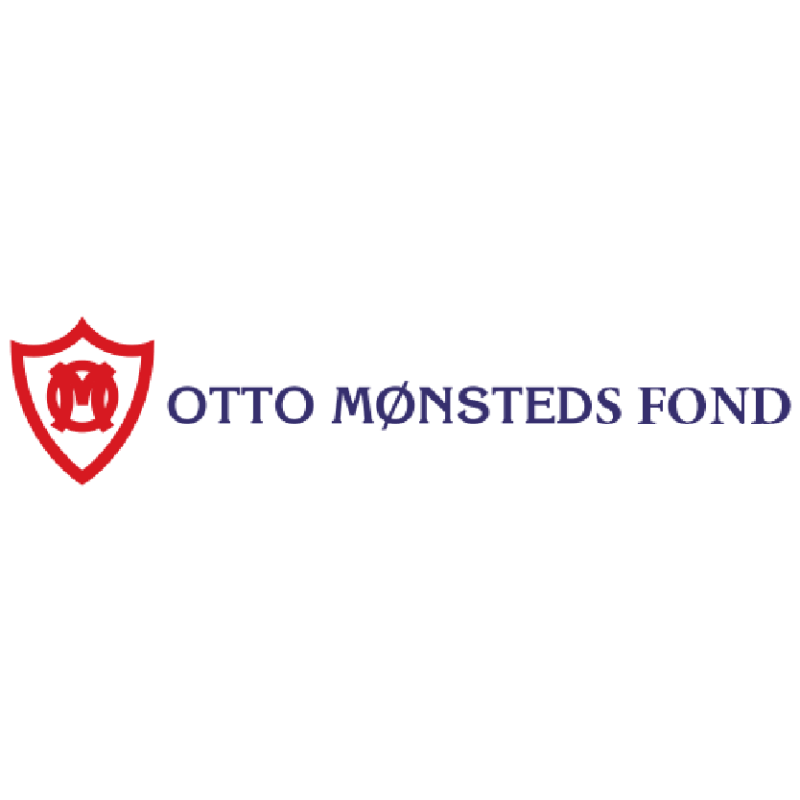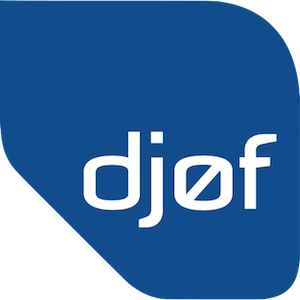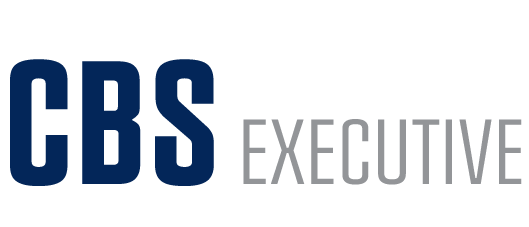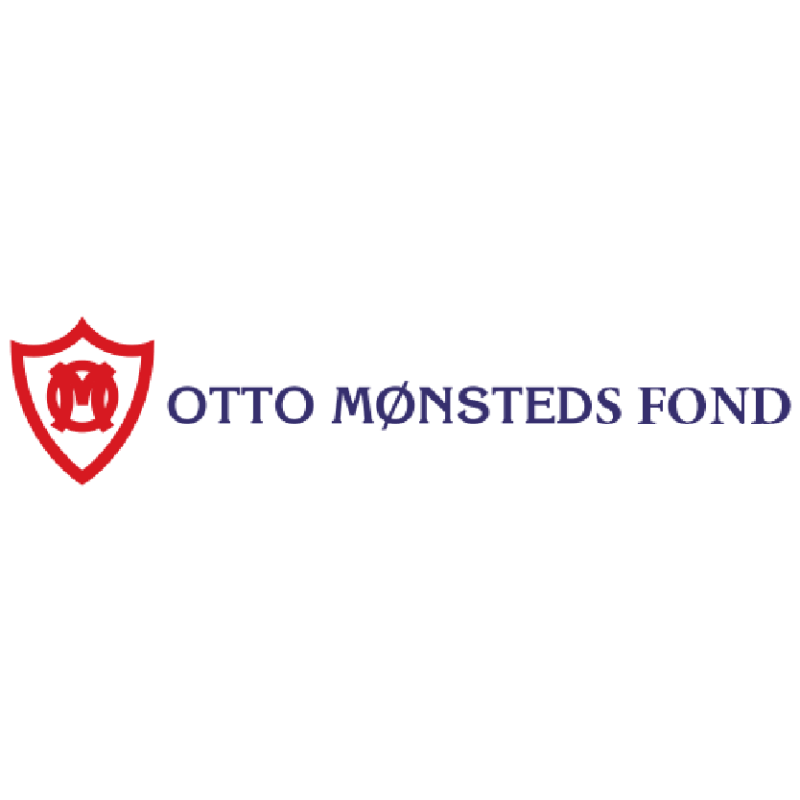 "CBS Entrepreneurial Day gave us the huge opportunity we needed, to promote right in the heart of our target group. It was a great success for us, and I can wholeheartedly recommend other start-ups to apply for CBS Entrepreneurial Day."
"We got so much out of being a part of the day. Apart from getting to test the response to our upcycled sneaker prototypes, we also got in contact with many potential interns and stakeholders that can help taking Wair to the next chapter in our journey."
"Participating not only gave us an opportunity to showcase our service and tours, but also gave us business leads, and instant feedback from a lot of curious students and business developers. I can at any day recommend any startup to participate in Entrepreneurial day"
The sponsors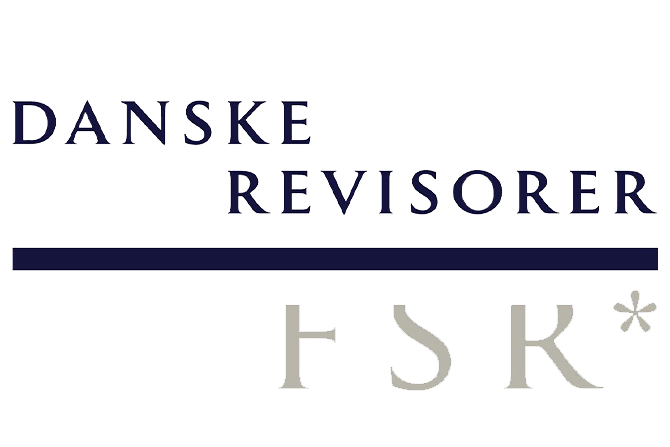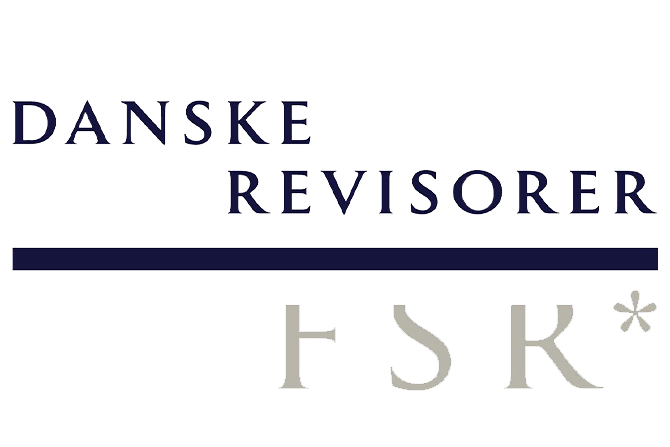 FSR – Danish Auditors is Denmark's trade organisation of auditing, accounting, tax and corporate finance. Auditors ensure trustworthy financial information and are valued advisors to companies large and small. Learn how to become an auditor here.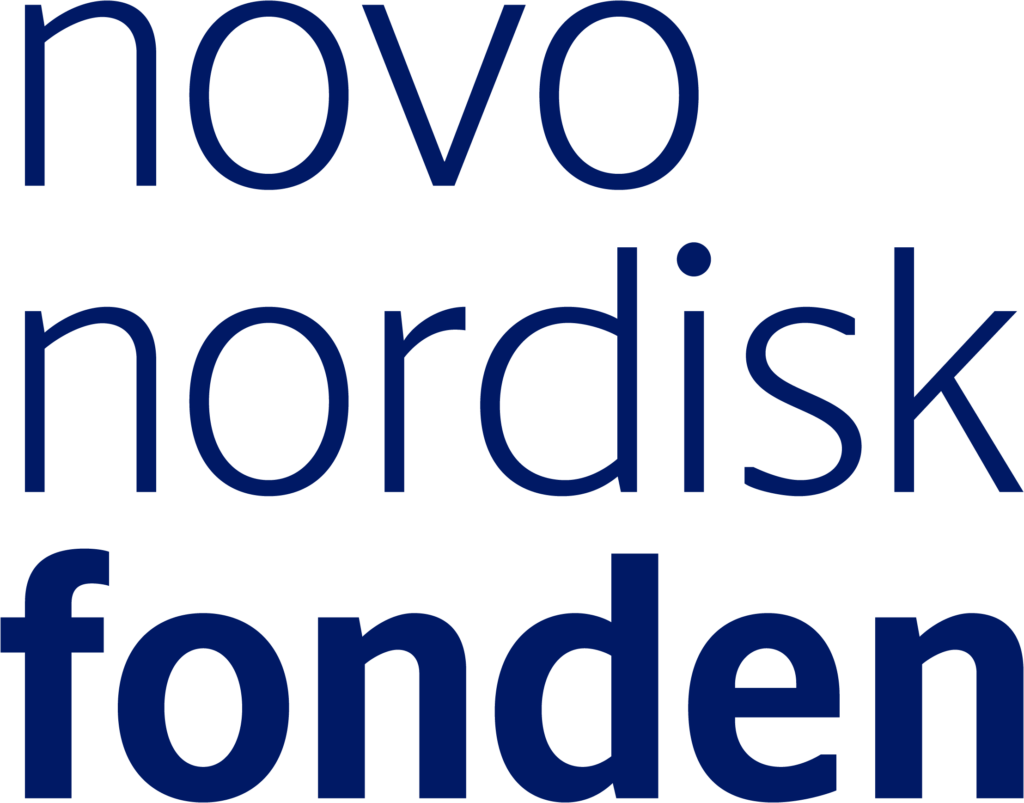 The Novo Nordisk Foundation awards grants for projects based on applications it receives in open competition and for projects for which the Foundation takes the initiative. The aim is to improve people's lives by improving health, education and developing a knowledge-based, sustainable society.