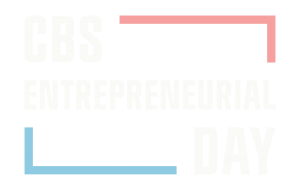 Transformational Entrepreneurship

How do YOU transform society?

How can entrepreneurship transform YOU?
Thank you for a great event!
We can't express how happy we were for your support! Watch the recap movie in case you missed part of the event, or simply want to rewatch the talks, pitches, and award shows. If you want to view the full program, find the playlist here
CBS Entrepreneurial Day is going online with YOU!
Entrepreneurs see opportunities to improve, enhance, disrupt and redefine, and in doing so transform themselves, society and the way we do business. This year we celebrate transformation through the lens of personal growth, purpose and profit – showcasing guests who have successfully balanced the development of a sustainable enterprise while making a positive contribution to society, and developing personally through the process. 
Exploring #TransformationalEntrepreneurship together with you, we will make sure to serve you a wide range of inspirational speakers. Our speakers represent a diverse range of journeys and backgrounds, from those building their business to others who now give back to the ecosystem, working to redefine an open, thriving and accessible innovation network in Denmark. They will engage in discussions and spark debate around a range of topics, from through the startup founder's transformative journey, through to stigma of eating insects as part of your daily diet.
As the largest student startup event in Denmark, CBS Entrepreneurial Day showcases the important role of education in building the transformational leaders of tomorrow, placing Danish innovation on the world stage. This year, we will be taking our event online! Enjoy from the comfort of your own home via online streaming, take part in discussions during the event, and join our startup network to continue the networking.
See you online at #ED2020! 
Make sure you don't miss out on any of our exciting updates on CBS Entrepreneurial Day – we will update you for ED2021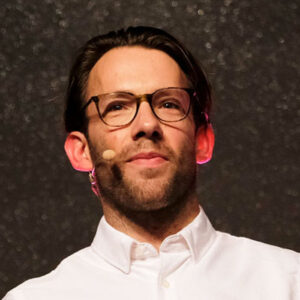 PETER STANNERS
Hosting this year's Entrepreneurial Day is Peter Stanners! Stanners is a Strategic Communications Officer at the Novo Nordisk Foundation Center for Basic Metabolic Research (CBMR), at the University of Copenhagen. With an educational background in philosophy and sociology and trained as a journalist and photographer, he also co-founded and served as editor-in-chief of newspaper The Murmur from 2014 to 2019.
MODERATOR
the speakers
LOUISE ERTMAN BAUNSGAARD
Louise Ertman Baunsgaard, Founder of LETZ SUSHI and Business Angel has an incredible 15 years of entrepreneurial experience from idea to exit. Today, she engages in small businesses and aims to create value for others with more than just capital. Louise has gone all the way from idea to a successful exit with her former company Letz Sushi. We welcome her to the Entrepreneurial Day stage to talk about Transformational Entrepreneurship.
SPEAKER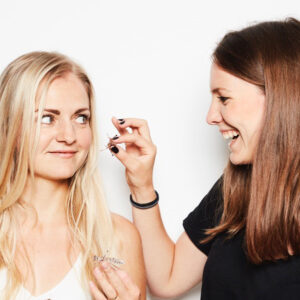 MALENA SIGURGEIRSDOTTIR + JESSICA BUHL-NIELSEN
Over the past four years, Hey Planet has been pushing for a more sustainable food culture through delicious foods, based on edible insects. Hear more about Hey Planet's approach to changing consumer attitudes and their journey from frying insects at home to getting products on the supermarket shelves.
SPEAKERS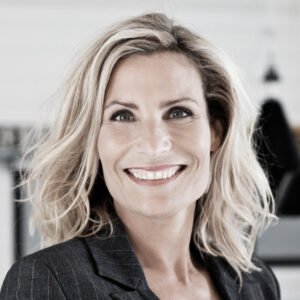 LISELOTTE LYNGSØ
Liselotte works extensively with scenarios for the future, innovation, technologies and megatrends that have consequences for the way we think, work, feel and behave. She is in great demand as a keynote speaker all over the world as well as consulting for global organizations. Born in Denmark, she has an M.Phil. in Economics and Politics from St. Antony's College, Oxford University, UK. Liselotte speaks Scandinavian, English and French. Visit her at www.futurenavigator.com
SPEAKER
YUSAFA SEY
Yusufa is the Founder and Managing Partner at IPO Capital, a Denmark based alternative Private Equity Investment company that focuses on management buyouts of mature U.K & Scandinavian businesses. He previously founded AthGene, a Venture Capital backed genetics startup in Copenhagen Denmark which he built from scratch to a team of 30 people before eventually selling the I.P to a local competitor. Yusufa has raised, advised on, and deployed investor capital over the past 5 years via multiple structures that include Angel funding, Venture Capital funding as well as Institutional Credit financing for various projects. He is currently focused on building up a U.K Engineering Group under the 'Northern Industries' banner as the Chairman.
FIRESIDE TALK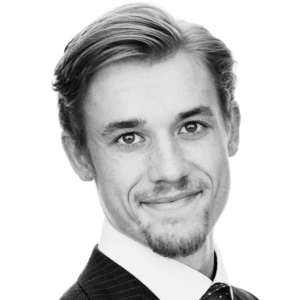 LASSE FINDERUP
Lasse Finderup, Founder of Trinus Rejser and soon his second company; Expo Travel, started his first company during his first year of attending Copenhagen Business School, while also holding a job in real estate. With Expo Travel, he recently secured the contract to be the official travel-partner at the Danish participation at the World Exhibition; Expo2020 in Dubai. Expo Travel will ensure that all Danish participation at Expo2020 is 100% carbon neutral. By 2021 Trinus Rejser will, correspondingly, also offer 100% carbon-neutral tours.
FIRESIDE TALK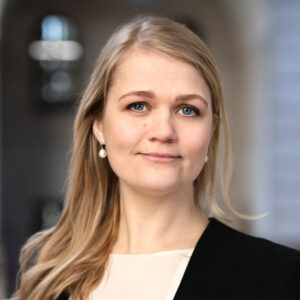 JASMINA PLESS
Jasmina Pless is Head of Entrepreneurship at The Danish Chamber of Commerce (Dansk Erhverv). She is a political expert and primary spokesperson on entrepreneurship and startup-policy at the Chamber of Commerce. She is representing the interest of startups by developing policy recommendations, that can create better conditions for access to finance, talent attraction and ease of running a business in Denmark. Through her daily work, she meets many entrepreneurs with extraordinary business ideas that can change the world and help reduce CO2-emissions globally. She has put herself to the task to ensure that startups in Denmark get the world's best framework conditions to grow.
FIRESIDE TALK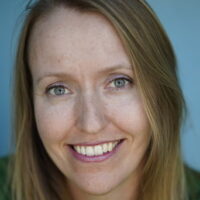 NANNA ULSØE
Nanna Ulsøe is the Founder of Canvas Planner. A tech entrepreneur who wanted to grow a business organically to make it sustainable. The end result is Canvas Planner - one of the only female-founded bootstrapped tech companies in Denmark. Canvas planner is a task collaboration tool aiming at helping people work smarter in the future. She says tech will have an increasingly important part in the future so it's important to enhance the use of it in your day to day lives..
FIRESIDE TALK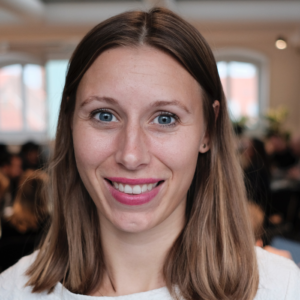 PIA ELLA ELMEGÅRD
An Entrepreneur & Community Builder by heart, and has been building initiatives supporting the tech startup ecosystem in the Nordics and Baltics since 2010, as well as co-founded a media company on startups & digital entrepreneurs. Pia has extensive experience within marketing, communications and brand positioning as well as people and event management from co-initiating organisations and building companies such as TechBBQ, Growth Tribe Denmark and The Association of Tech Startups in Denmark & consulting growth and technology companies.
FIRESIDE TALK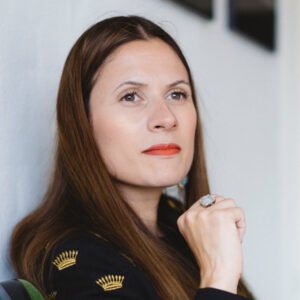 SAHRA-JOSEPHINE HJORT
Sahra-Josephine Hjorth is the co-founder and CEO of CanopyLAB.She is an expert on converging technologies and how these are applied in learning contexts to design social and adaptive learning experiences, focusing especially on Artificial Intelligence, Natural Language Processing, and Machine Learning. The team behind CanopyLAB consists of 35 full-time staff across its four locations: Copenhagen, Ho Chi Minh, Lima, and Bogota. Sahra-Josephine has spent the past five years creating digital learning experiments with groundbreaking results. She coined the term "Virtual Immersion Program" and built a pedagogical model for digital learning. In addition to co-founding CanopyLAB, Sahra-Josephine is Faculty at Singularity University, Board member at DI Digital, and advisor at Digital Hub Denmark. She recently submitted her Ph.D. thesis in digital learning.
FIRESIDE TALK
Welcome to Entrepreneurial Day
Liselotte Lyngsø
"Covid-19 - Accelerating or hampering your Process, Purpose, and Vision?"
Pia Ella Elmegaard, Nanna Ulsøe & Sahra-Josephine Hjorth
"Leading through change: growth mindset and continuous learning"
Louise Ertman Baunsgaard
"How to build a sushi business on a new market"
Lasse Finderup, Jasmina Pless & Yusufa Sey
"Creating future business leaders: how society can support the transformational journey"
Malena Sigurgeirsdottir & Jessica Buhl-Nielsen, Heyplanet
"Fighting Climate Change with a Burger"
Welcome to CBS Startup Award 2020
CBS Startup Finalists' Pitches
Winners Announcement & Award Ceremony
This year, CBS Startup is providing three grants in the shape of DKK 75,000, plus an extra top up to one of them of DKK 25,000 for special transformational entrepreneurship efforts in the startup.
Congratulations to the 7 finalists! Tune in to their pitches and find out who takes the grants home during the CBS Startup Award Ceremony from 15:00 to 16:00!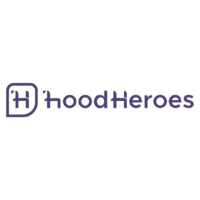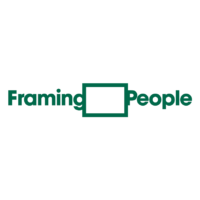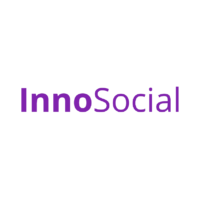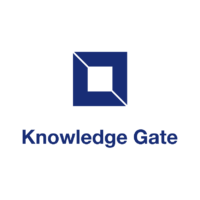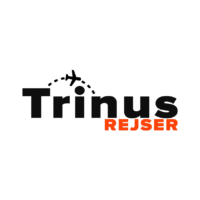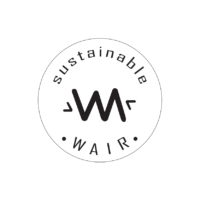 LISTEN TO TRANSFORMATIONAL ENTREPRENEURSHIP TALKS
Discover entrepreneurs' personal transformational journeys, when prominent professors, student startups, and well-known entrepreneurs talk at CBS Entrepreneurial Day.
CBS STARTUP AWARD CEREMONY
Experience the tension when the most talented early-stage CBS startups compete for grants to grow their startup!
PITCH EVENT FOR ACCELERATOR STARTUPS
Don't miss out on innovative startups from the Go Grow Accelerator pitching for a crowd of hungry investors!
The event is powered by Milestone Systems and FSR - Danske Revisorer.
"CBS Entrepreneurial Day gave us the huge opportunity we needed, to promote right in the heart of our target group.

It was a great success for us, and I can wholeheartedly recommend other start-ups to apply for CBS Entrepreneurial Day."
"Participating not only gave us an opportunity to showcase our service and tours, but also gave us business leads, and instant feedback from a lot of curious students and business developers. I can at any day recommend any startup to participate in Entrepreneurial day"
"We got so much out of being a part of the day. Apart from getting to test the response to our upcycled sneaker prototypes, we also got in contact with many potential interns and stakeholders that can help taking Wair to the next chapter in our journey."
Milestone Systems is a global leader within open platform video management software (VMS) for IP network-based video surveillance, dedicated to deliver high quality business video platform software, in which its community of hardware and software partners can integrate their video solutions for security and beyond security purposes. Milestone Systems' objective is to improve our community customers' organizational processes and safety level through the management, integration and distribution of digital video data. Milestone Systems was founded in 1998 and has been a stand-alone company in Canon Group since 2014, and has regional offices and sales representatives in more than 25 countries.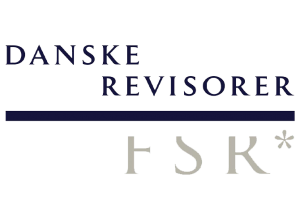 FSR - Danish Auditors is Denmark's trade organisation of auditing, accounting, tax and corporate finance. The association has 550 member firms and 5,000 individual members. The association is the voice of the Danish audit profession - a profession with an annual revenue of about 17 billion DKK. FSR - Danish Auditors' vision is to, as a representative of the auditing industry, contribute to a healthy and competitive industry as well as an effective public sector with transparent and trustworthy information, independent specialised knowledge and qualified guidance. The organisation's clear mission is to create value for its member firms and individual members.