MEET THE STARTUP: LARSEN & ERIKSEN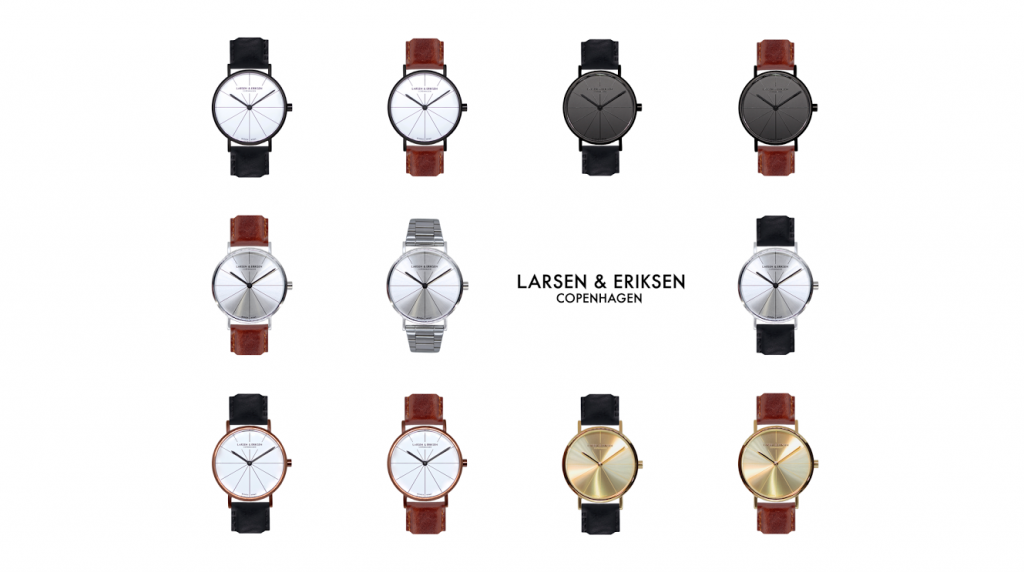 If you feel like getting super inspired today, then we have good news for you. Get to know the brand: LARSEN & ERIKSEN is Danish watch & accessories brand, based in Copenhagen and launched by 2 guys who just got fed up by everyday boring life and wanted to do something that would make them get up with enthusiasm each morning. Are you already motivated to reinvent your own life? Read more!
So here is the story:
"Two years back, the idea of LARSEN & ERIKSEN was born. In order to understand why, take equal parts of the following ingredients:
Two best friends since 3rd grade

Two 9-5 day jobs that were "perfectly career oriented, very well-paid and extremely pretty-f***ing-average"

A nerdy passion for watches

Many years of never being able to afford to buy watches

Many years of travelling the world and seeing the diverse destinies of its inhabitants

A good old Danish winter depression + a strong lust to create something from scratch and to shape ones own life.
There you have it. That's the foundation of LARSEN & ERIKSEN – and that's why we do what we do."
How do you keep yourself motivated and face challenges?
"In the two years that have passed since we came up with the idea of LARSEN & ERIKSEN, we have – like every other company – been through endless amounts of ups & downs. And through this, we have been through a pretty solid testing of our willpower as well as our ability to turn challenges into solutions.
What we find fun about all of these startup challenges is that (at least for us) two working days are very rarely the same. And just as we find ourselves starting to feel confident with one area of building our business, we bang our heads against a sky-high wall. Then we have to work our way around it by
Learning (sometimes very) new things

Igniting our creativity

Igniting our diversity*
What is so beautiful about all of these ups-and-downs, all of these sky-high walls and all of these forced new learning processes is the feeling we have when we (every once in a while) leave the office. The feeling that has never been more stimulating, more meaningful and more rewarding. This is the exact feeling we felt, when we launched our business at the end of 2016.
Prior to that was three weeks of working an average of 17-18 hours a day. When we went to bed at 4:30 the morning before our launch, we simply couldn't wait to get out of bed to work 17-18 hours again. Although we use the term "work" and we combine it with "17-18 hours a day" it simply doesn't feel that way – it feels like being in control of our own life."
*Jeppe is born and raised in logistics, Magnus has a degree in psychology.
If you had to start all over again, would you do it?
"ABSOLUTELY! So far, devoting ourselves to lives as entrepreneurs has been the best decision we've ever made."
Are you crazy enough to think you can change the world?
"We might not change the entire world with our adventure but we definitely believe that we can scale our business and hereby – both directly and indirectly – touch the lives of a whole lot of people all over the world."
Inspiring!
Oh, and by the way:
A wide selection of Larsen & Eriksen designs are now available at the legendary Louisiana Museum. The museum shop was recently awarded as the best museum shop of the world and we are probably as excited as they are!
Check out their Facebook page and website!