MEET THE STARTUP: PLANTYBOX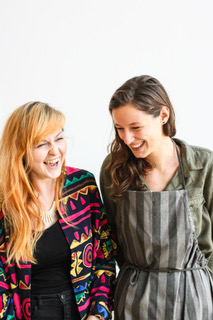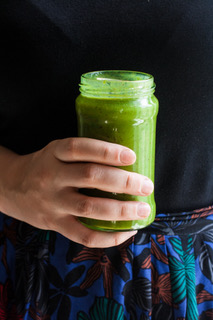 We are Julia & Brigita, the founders of Plantybox. It took us a while to get here and it all started with a significant meeting in the center of Copenhagen, where we found out we both studied at the same university for 2 years (but never met) and were both new to eating plant-based (in other words; vegan). One thing was pretty clear to us from the beginning: we wanted to raise awareness about the benefits of eating plant-based and help people eating this way, because to us, it had been the best decision of our lives.
For anyone not familiar with a plant-based diet, it's a diet that excludes meat, fish, dairy products, and eggs. Benefits are not only health related, but a plant-based diet is also beneficial to the environment as well as animal welfare.
Once we became aware of these benefits and all the misleading information there is to be found in the media and the internet, we wanted to just scream it off the roofs and tell everyone about it but that is of course not how it works. Instead, we put our forces together and decided we wanted to help everyone to get started with eating more plant-based meals. Our goal is to introduce more whole-foods (fruits, vegetables, grains, beans, nuts, seeds etc.) into people's lives and help them take care of their own health.
There is a lot of misconception and negativity around the vegan diet and even though it might not be the right choice for everyone, we believe that it is the right health choice for many. Everything we do and say is based on diverse research that shows how you can prevent and reverse lifestyle diseases (e.g. diabetes, high blood pressure, heart disease and various cancers) by eating a whole-food, plant-based diet.
Eating a few plant-based meals a week will not only put you on the right track to health, they will also help to make this planet a better place (by reducing carbon emissions and your carbon footprint).
At the moment we are facing the challenge of how to best deliver our meal box, workshops and products to the people. It started with questionnaires and focus groups, but lately, we have also been out in the streets to test our products with potential consumers. We want to know as much as we can from potential consumers so we can help their journeys the best way possible. We still have a long way to go but during this time it is bringing us so much joy to serve people delicious, plant-based foods!
Eat fruit, not friends.
Julia & Brigita. Plantybox.