STUDENT TALKS: ATTRACTING THE RIGHT PEOPLE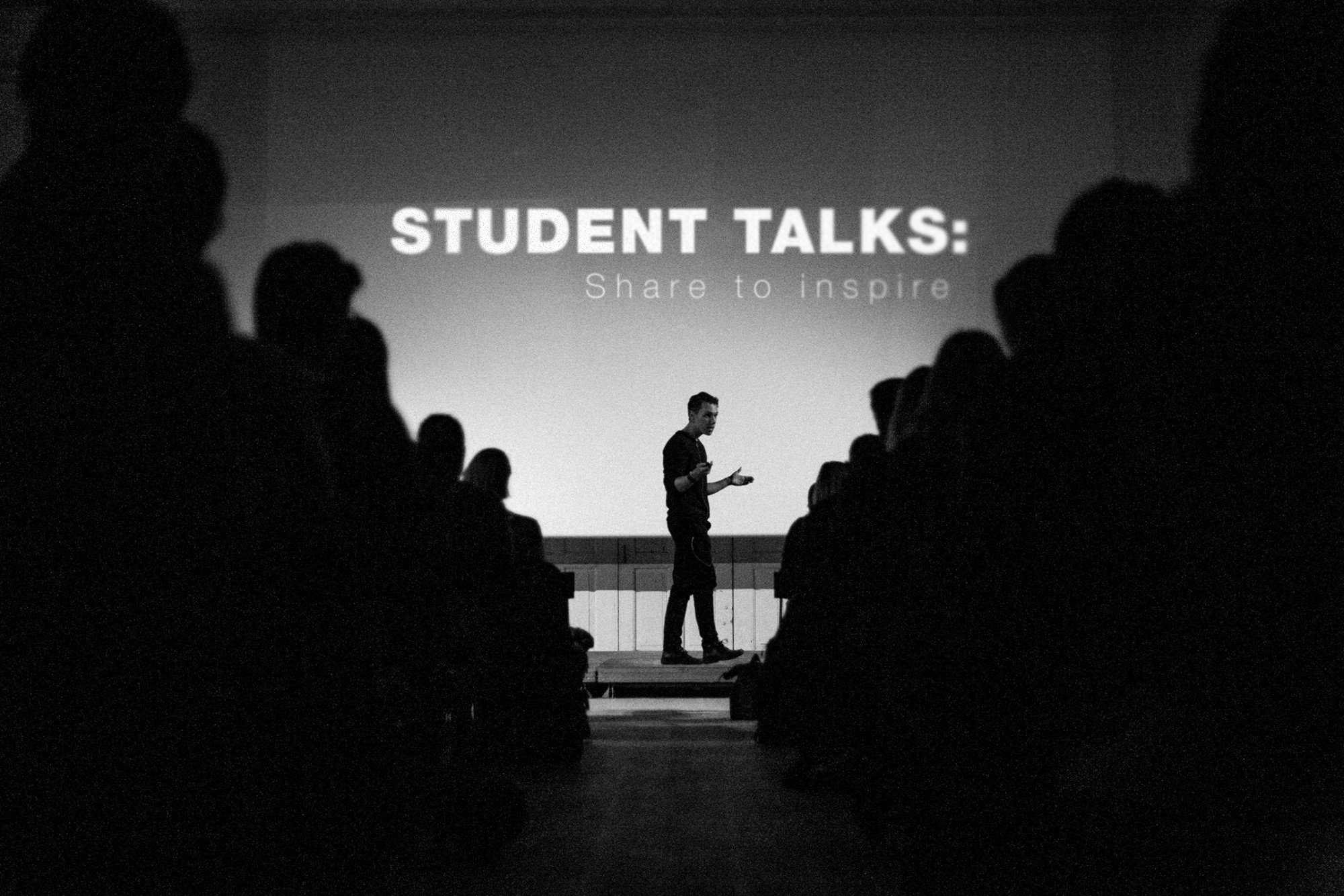 I would like to share with you here the fundamentals of attracting the right people around your venture. Not only members or employees, but also talent in general: customers, relations' partners, advisors, ambassadors, mentors etc. The following information is based on my experience with managing Student Talks.
Keep note. Attracting talent does not solely focus on finding the right people to work for your company. It's about creating a business that attracts influencers, expertise, and value. That creates opportunities that will make your company skyrocket! In this post I'll refer to these people as "talent".
I'm first going to tell you what we do at Student Talks. This will hopefully inspire you to find the value-propositions that your brand can offer. The mindset at Student Talks has always revolved around talent. If we weren't able to find and attract extraordinary students we wouldn't have any inspiring events!
Win over… with value
First things first. Who are you looking for? Do you want to create a community of professionals and specialists, is your target customer influencers or do you want a new partner on board with a specific skillset? Every case is different, but what all cases have in common is that you need to figure out a personalised value proposition to each of your target groups..
Let me break it down in simple steps. This is what we offer to our speakers and team members:
For our speakers
a curious crowd that wants to listen and discuss their passion

 the chance to inspire & develop their personal brand

 public speaking coaching, to intensify their message

access to the network of all other speakers around the world (coming soon)
"Luckily" the core of our organisation is based on finding talented students. I say lucky because it has been the backbone of our progress, and it has opened up opportunities that we didn't see coming. I'm certain that you can create a similar model to any start-up – just gotta be a little creative.
For our ambassadors (organisers at local universities)
network full of driven students all over the world (Student Talks members &

speakers)

the chance to impact the world, only having to put effort on the things that matter

 resources that make their events more interactive than anything they've done before

the perfect excuse for networking with people they wouldn't normally interact with

a channel that will give them more exposure than the audience itself
We have also defined our value offers to our partners, sponsors, team members, mentors and audience. Once you have found your value propositions, it's time for action.
Keep your karma points on the + side
In any relationship you always want to stay on the plus side, which simply translates to: you should always give more than you take. Give, give, give! I can't emphasise this enough. Give! (Had to say it again…) If you start thinking this way, your karma points will compound and opportunities will come running.
Remember. People don't expect anything from strangers, especially not something that will give them a personal gain in return. Most people are only interested in themselves. This is not news – we always like talking about ourselves and our passions. That is why before you present someone with an opportunity – get to know them, listen, and contribute to the conversation. Don't just 'empty listen'. That's why personalised value proposition is key. And it doesn't mean that every offer is different.
However, depending on the type of person a potential speaker is, the value proposition may change slightly for example by putting emphasis on certain aspects. And you can always (to some extent) customise your offer to create a win-win situation.
Where to go?
So where do we find these A-players? We find them in places they like to go. Groundbreaking!! We find them at technology conferences, inspiring events, incubators, co-working spaces, and through our own network. Obviously, it depends on the target and their interests. And the bigger our network grows, the easier it becomes to find new people to join.
Let's spend some time on networking. To be honest, it is my favourite part. And I know that some of you hate networking, so here's my advice to you: before Student Talks, I just wanted to go out there and meet as many inspiring people as possible. But I found it hard to gain attention. Most people are not interested in hearing about you or the company you're founding unless there is a personal gain for them (this is certainly not always true, but if you set your mind to this mindset it will help you a lot). So what can be done about it? At a conference I would go up to a person that seemed well-connected. I'd ask if he/she knows anyone who made an impression on them at this event, because I wanted to meet talented and extraordinary people. I would then ask for an introduction or walk up myself, and present them with my value proposition.
Anything else you need to know? Start small and focus on the quality. As soon as you get talent on board, more talent will automatically follow.
As a final thought I want to mention luck. Beforehand, when I was planning or making a strategy I never calculated for luck – and by luck I mean meeting the right person with the right set of skills, in the right place in his/her life, where we can help each other. But now I don't worry in the same way about recruiting the right people. If you create value in your network, then it kinda just happens – we create our own luck.
Are you looking forward to meeting your next talent? 😉