WHAT'S IT LIKE TO BE A STUDENT ENTREPRENEUR?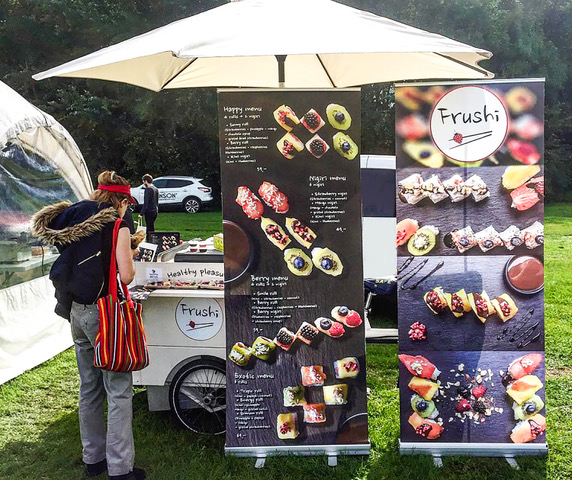 By: Jiri Vacek, FRUSHI
Sometimes they say that our generation (also known as millennials) is a generation that is sometimes very restrained in terms of productivity and hard work. We got used to the convenience of the Internet and all its benefits that comes with it such as home-office, working while travelling etc. All of these benefits sound great until one has to perform.
As I have discovered during the time I started my own business, it is 24/7 responsibility because no one else will take care about certain things apart from you. Even more hard it becomes when you are a student and you have to combine all your responsibilities together. As we are in a food industry business, it requires a lot of work since buying the ingredients, making the FRUSHI, taking our bike and look for an ideal place that would be the most suitable for the particular day. Sometimes it is very hard to balance all of the activities that are needed in order to study and keep the business running.
In my opinion, what one needs is a well-structured plan, that personally helped me very much. As I am a structured person that needs to have everything scheduled it was vital for me to write things down and build the well-needed self discipline in order to keep up.
However, there is certain need of reasonable thinking and prioritizing needs to work as well. Sometimes it is not possible to make both things work at the same time and that's the hard time when we have to decide what will we focus on.
In order to sum up, I would say that the most important thing when running a business while studying is to be focused on the long-term goal and be persistent. Sometimes it is very difficult but at the very end of the day, sit down and enjoy the feeling of the productive work done.