BRIDGING AN IMAGINATION GAP IN THE DIRECT-TO-CONSUMER FISH MARKET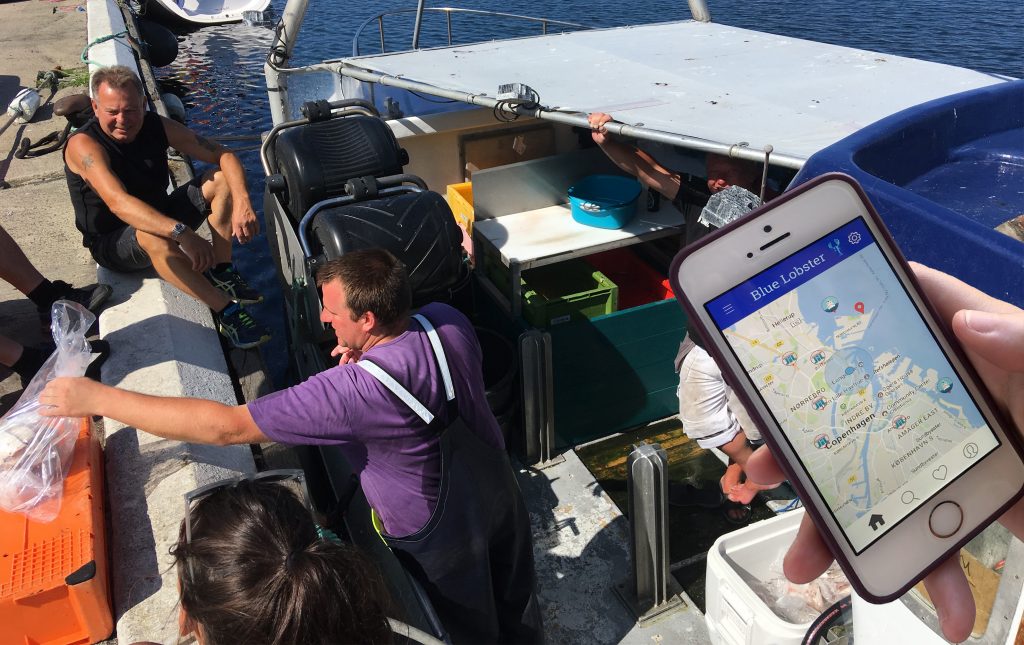 Blue Lobster is an app that allows consumers to buy directly from their local fishermen.
We started Blue Lobster because we wanted to help fish lovers easily find fresh, local seafood and support their local fishermen.  We also wanted to create a tool to help fishermen sell directly to their consumers.
We spent our summer on Bornholm, talking to fishermen and learning about their direct-to-consumer sales practices. We saw that one fisherman named Bo was selling out in 15 minutes from the time he arrived at the docks in Hasle, further confirming that customers are willing to come to meet fishermen to purchase their fish! Bo has a large Facebook following and uses the platform to let his customers know when he will be arriving at the docks, and even during off-peak times, he still sells out consistently. When we asked the other fishermen, who weren't selling fish directly to consumers, why they weren't doing what Bo was doing so successfully, they replied that:
They don't have the time or know-how to build a social media following, and

They aren't able to be at the harbour at the same time every day
We plan to solve both of these issues. The app will function as an online community of both fishermen and people who want to buy local, wild-caught fish, so each fisherman won't need to build a following from scratch – they will just need to upload their fish, and they will appear on the map and in the search feature. They will also tell us through the app what time they will be on the dock, so they won't need to sell fish at the same time each day for consumers to know where to find them. Additionally, if they aren't there some days, there will be other fishermen selling through the app, so consumers won't be out-of-luck if they want to purchase fish that day.
When we speak to people in the industry, they're really excited because we are potentially eliminating the most expensive part of the fishing industry, transportation. Restaurants love that the fact that we are electronically tracking the source of fish. And fishermen are excited about the features of the app, but they have a hard time imagining that it is possible to build. They keep saying: "I would like to use it, but I don't know if you will be able to make that." We are facing an imagination gap, so getting the technology into people's hands is our number one priority.
After spending time with fishermen and understanding their needs, we decided to prioritize creating a beta version of the Blue Lobster App.
We hope that Blue Lobster will bring you closer to your food and closer to your local food providers.  Sign up here to get notified when the app is up and running!
Follow Bluelobster on Social Media!