HOW TO STAY ENTREPRENEURIAL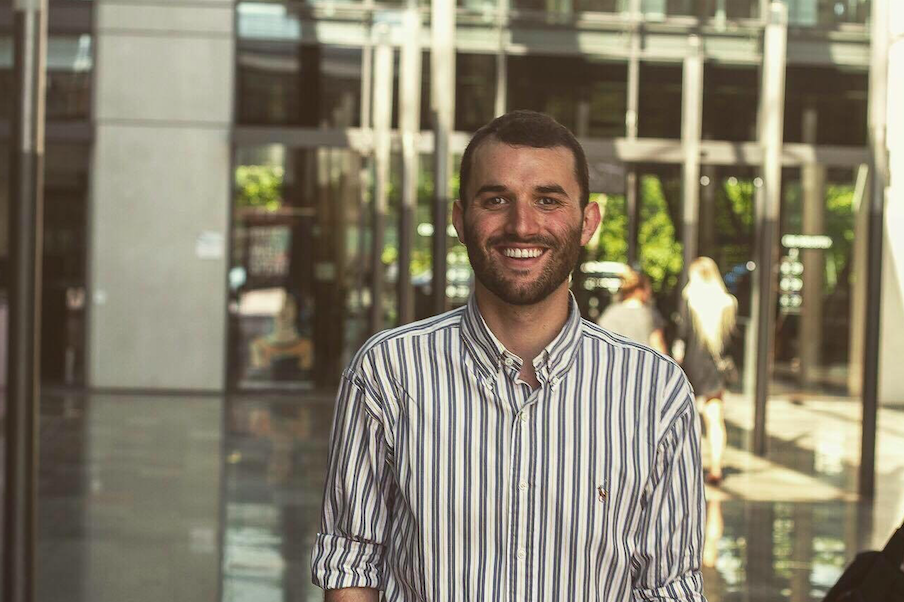 Meet Subhi, Business Developer, Market Intelligence, at Milestone Systems, in CBS Entrepreneurial Day

Why Milestone is a great place to start your career.
By President & CEO Milestone Systems, Lars Thinggaard
25 years ago, friends of mine and myself had a grand idea about changing the world, well, at least the world within market analysis and data. So, we decided to disrupt this market by establishing our very own company. It went well and in the following years, I started a few more companies, all of which were successful but one. I dare say that the company, I've now been involved in for 20 years, is the most successful of them all. We're the global number 1 in our industry, and today we employ more than 700 people around the world, and we're looking for more! You may ask yourself, what a well-established company like Milestone Systems has to do with innovation and entrepreneurship? How is it even possible to be innovative and entrepreneurial, when you have 700 people on the payroll and is owned by one of the world's largest tech companies? I dare say that it is. Let me explain why and how.
What characterizes a startup with its innate entrepreneurial spirit and foundation is a devil-may-care attitude and the courage to try unknown things and deal with the consequences later. But when startups grow up and grow older, they – a bit like human beings – tend to get stuck within comfortable, fixed boundaries, rigid rules and slow procedures. This happens to most people – and startups. Unless, of course, you are aware of this risk from the very beginning. Obviously, once you grow bigger, you will be bound by more rules and regulations, but this doesn't necessarily mean that you can no longer be truly innovative or entrepreneurial. And it doesn't have much to do with the product or service you're trying to sell, it's all about your approach and self-image. To preserve a true entrepreneurial spirit in an established company, well past its teenage years, it's imperative that the company dares take risks and make mistakes. I practice it in my company; I encourage my colleagues to venture into new, unknown projects, step out of their comfort zone and make mistakes in the process. I would never blame them for that. What I would blame them for is not at least trying. If you don't try, you won't know. And that's the essence of entrepreneurship in my view.
Most visitors to Milestone Systems mention a certain atmosphere in the house, a kind of college atmosphere. It's not so much because we have a majority of young people (although there are quite a few), it has more to do with our culture, and the entrepreneurial spirit that has been our DNA for the past 20 years and not least our appreciation of challenging status quo. Here is how one of my good colleagues Subhi Irshed, Business Developer, Market Intelligence, in our Technology Business Development department, puts it: "What I think characterizes Milestone Systems is that people are not paid to agree, we are paid to disagree. Now, it's not that easy for a fresh graduate to tell one of the director executives or C- suite executives; I see your point, but I have a better idea! It takes courage, risk and hard work, and to me, this is the entrepreneurial spirit that I admire about the Milestone Systems culture. You are empowered to speak up your mind, expected to disagree and enticed to thrive."
In our headquarters in Copenhagen, we pride ourselves on 34 different nationalities. Not because a variety in geographical origin is a value in itself but our cultural diversity helps us to constantly challenge status quo and see things from different perspectives. And this is another reason why entrepreneurship is still thriving in our company. On top of that, the management style that is practised widely in Scandinavia, which focuses on goals and values rather than the chain of command help create an environment where entrepreneurial spirits thrive. At least that is how we try to run our business. And it works.
So yes, is it possible to stay entrepreneurial even though you're no longer a fierce, dare-devil but a well-established company, as long as you have the right culture and the right people.
Lars Thinggaard, President and CEO of Milestone Systems, will attend our Entrepreneurial Day 2018, come and meet him!