WHY COPENHAGEN IS A GREAT PLACE TO WORK
Probably the best startup community in the world!
By President & CEO Lars Thinggaard, Milestone Systems
 He loved science. He had a global mindset. And some claim he was the first hipster in the world. Sound familiar? With a well-meaning risk of labelling, this could be a description of a typical startup guy or girl of today. But the person I'm referring to was born in 1811 and 36 years later, he established a micro-brewery in Copenhagen. And he was way ahead of his time. Of course, I'm talking about J.C. Jacobsen, the founder of Carlsberg Breweries. What J.C. Jacobsen did, including his struggles and endeavours, are not far from what modern startups face today. Copenhagen can pride itself on being the cradle of numerous entrepreneurs throughout time, J.C. Jacobsen being only one of many. And to this day, Copenhagen, perhaps more than ever, is the ideal place to start up a company.
First of all, Copenhagen hosts a unique startup community with a strong focus on entrepreneurship and innovation. Copenhagen School of Entrepreneurship (CSE) is a great example with about 200 startups that benefit from CSE's ambition to develop an entrepreneurial culture and help startups turn ideas into successful businesses. Siteimprove and Trustpilot are great examples of Danish startups that turned into global successes while keeping their headquarters in Copenhagen. Even Milestone Systems was a startup only 20 years ago, and today we employ more than 700 people across the globe and are a global leader in our field. And we still run our business out of Denmark – and with high ambitions to accelerate our innovation with currently 175 job openings.
So why is it that the success rate for Danish startups seems strong? I believe it has to do with our unique Scandinavian management style including a focus on work/life balance. I practice it myself and it works. Scandinavian management style is about inclusiveness and a focus on goals and values rather than the chain of command. At Milestone Systems, this approach has helped create a work environment where young, talented people from more than 40 countries thrive and where innovation and entrepreneurship are paramount. Another important reason why I think Copenhagen, and generally Denmark, is the right place to start up a business, is our unique work/life balance. Our level of ambition is high, but we understand that there is more to business and life than being optimized for business.
In 1876, J.C. Jacobsen established the Carlsberg Foundation, to ensure that the brewery continued its operation based on high-quality products and innovation. Also, to this day, the foundation supports research within natural science, social science and arts. Truly forward-looking and ahead of time. Just like any startup today. And just like J.C. Jacobsen supported his contemporaries, it is imperative that we support the modern startup community.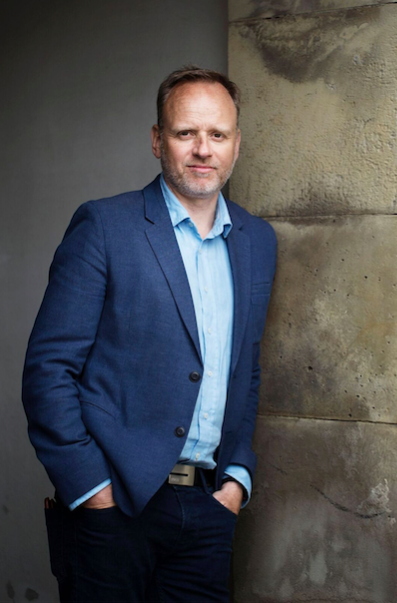 President & CEO Milestone Systems, Lars Thinggaard
I look forward to talking more about entrepreneurship and how to support our startups at the CBS Entrepreneurial Day in September.