Wair: How the SDG's are giving sustainable startups many opportunities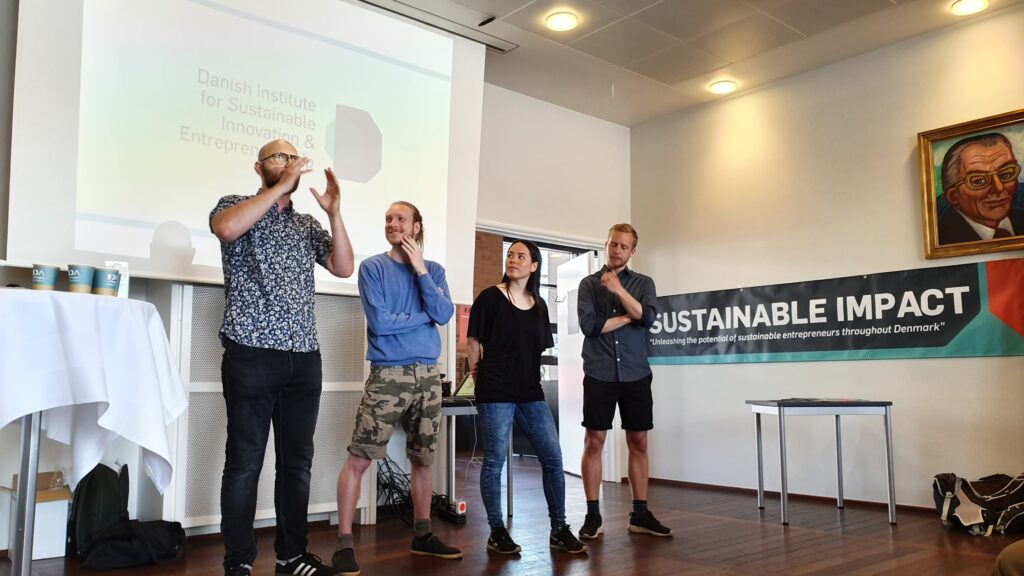 Panel debate at IDA Respond Festival
WAIR – upcycled shoes from textile waste
A couple of weeks ago, we were in a panel debate at the IDA Respond Festival, where the theme was: What is Sustainability. A broad theme indeed, and the debate touched upon many subjects, among them – the UN Sustainable Development Goals (hereafter called the SDG's).
Especially on this topic, the debate got heated and people had strong opinions – both in favor and against the SDGs. There is definitely both pros and cons of the SDG's, but no matter how you feel about them, they have proved to be a sustainability framework with an extremely broad application. In a very short amount of time, the SDG's have become something that everyone – all around the world – is talking about.
As a start-up within the sustainability sphere, we have already been facing the SDG's many times in our relatively short lifespan of 6 months. Everything from the co-working space we are working in (DISIE) to accelerator programmes, funding competitions, and events we have participated in, are often centered around the SDGs. It has therefore been important for us to be able to explain how WAIR is working towards these goals in order to gain access to all these opportunities.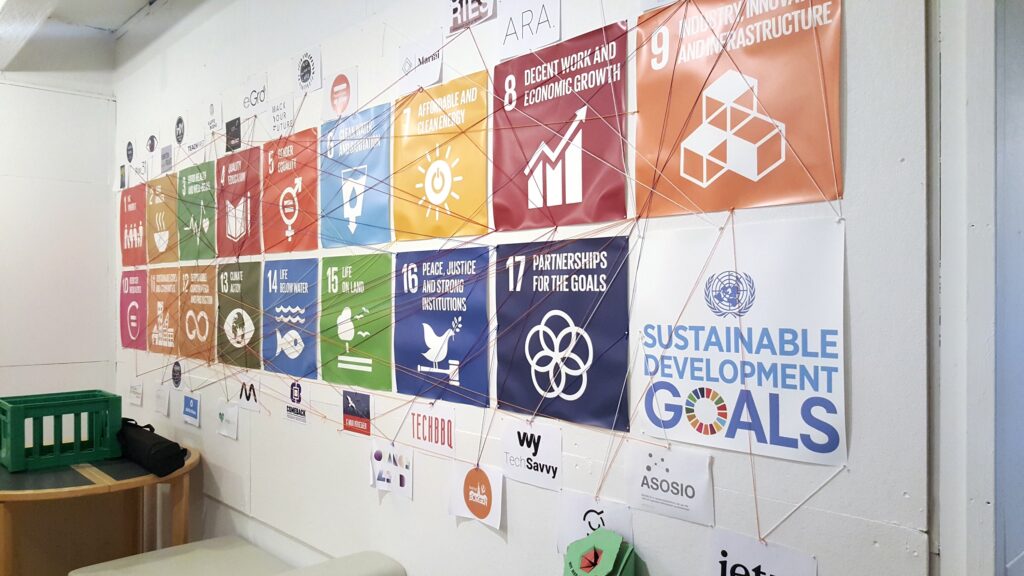 SDG wall at DISIE
We, therefore, thought that we would share our answers when we are asked which SDG's we are working towards and how WAIR can contribute to fulfilling these goals:
SDG #12: Responsible Production and Consumption
With WAIR, we are trying to fight the excessive resource usage and waste creation that is often seen in the linear fashion system. We do this by upcycling textile waste, which results in a reduction in our need for new resources while it also diverts valuable materials from landfills and incinerators.
SDG #13: Climate Action
A big part of our concept is shoe-upcycling workshops, which we believe is a great contributor to climate action. This is due to the fact, that it allows consumers to build awareness about the problems of the fashion industry while also teaching them how to be a part of the solution. The goal of the workshop is to involve the consumers in the manufacturing process by giving them the opportunity to choose textile waste and create their own upcycled shoes.

SDG #9: Industry, Innovation, and Infrastructure Upcycling of textile waste is not something that a lot of companies set out to do – which is mainly due to the lack of scalability of this practice. Since we see a huge environmental and social potential in upcycling of textile waste – we don't let this fact discourage us. Instead, we try to find new ways to make it economically viable on a bigger scale – so we can lead the way towards a fashion upcycling industry that is possible for many companies to enter.
SDG's can be used in many ways. Some use it to develop their sustainability strategy and others use it as a communication tool for their sustainability efforts. For WAIR, they have not been the starting point for our concept – meaning that when we developed the idea – we leaned on tools such as Cradle to Cradle and Eco-Design and research on fashion upcycling. However, being able to connect these sustainability efforts with the SDG's, has given us a lot of opportunities already. It is, therefore, safe to say that they have had a big impact on WAIR, and we believe that this impact will only become bigger in the future as more and more organizations embrace the SDG's.
Follow Wair on Social Media