DOWNLOAD THE EVENT APP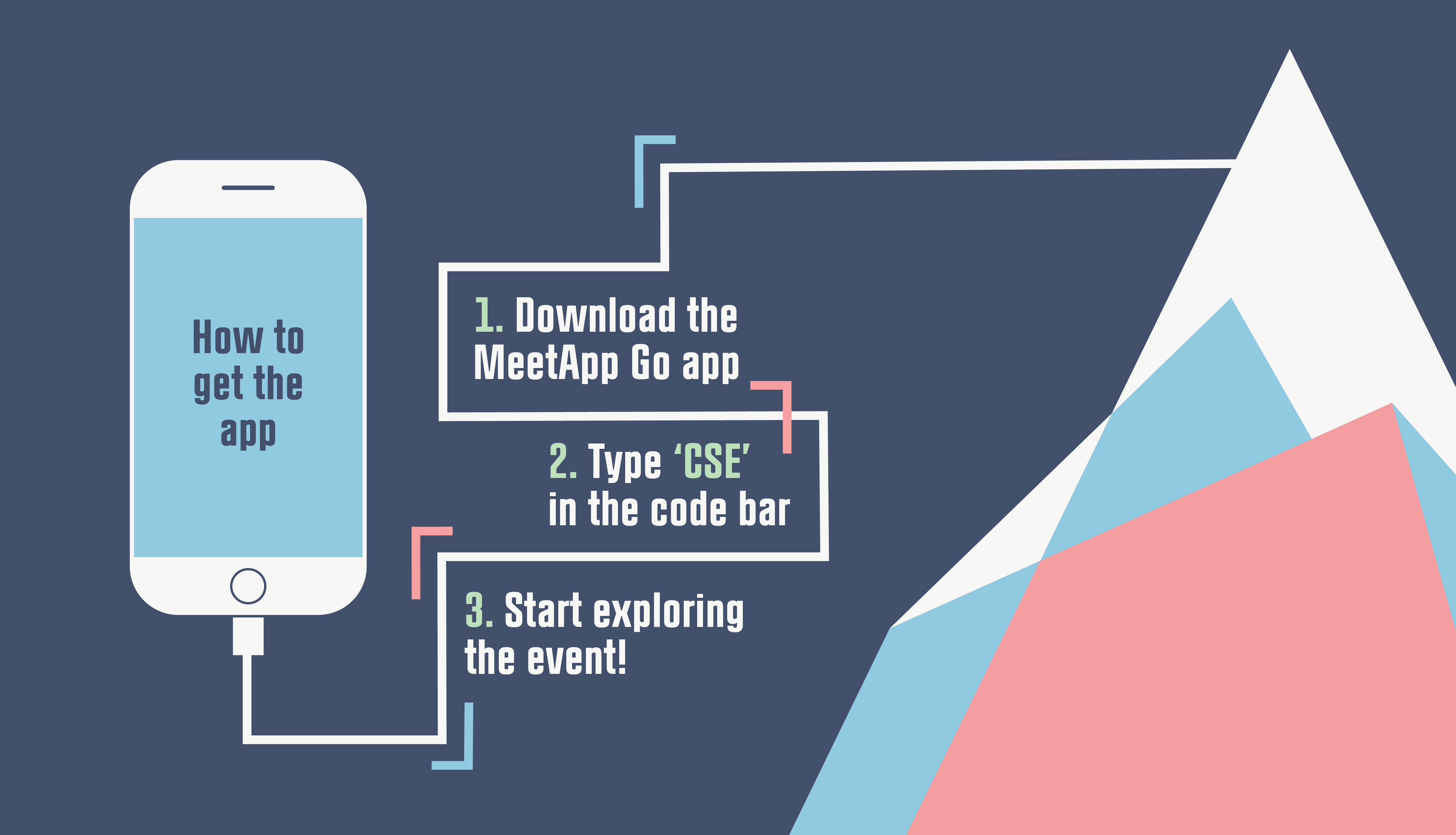 Get all set
Download MeetApp GO from AppStore or Google Play.

Open the app, accept the privacy policy, allow notifications and enter the three-letter access code "CSE"

Select the event in the list of all available events.

You are ready to go!
Why download it?
Because it is an easy and quick way to check out the full programme.

To participate in our on-campus "Internship Treasure Hunt" which connects startups and potential intern candidates.

To keep an eye on our favorite speaker and make sure you join her/his talk.

If you can't make it to all the talks, no probs! We got you covered. You can follow the live streaming of the event on the app.

To network and connect with other participants, startups, and speakers.