MEET THE STARTUP: AVOGENIE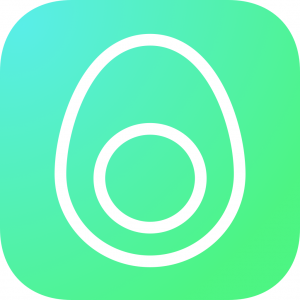 As it it time for the Entrepreneurial Wednesday post, we had a little chat with Adrian from AvoGenie, who has a really structured and sharp approach to the entrepreneurial life. No nonsense, just actions! We can all learn from him! 😉
So, what's AvoGenie about? 
In short, AvoGenie is building virtual cash that is backed by the blockchain. The best part is that everyone already has a virtual wallet, aka a smartphone. It is just like real cash: you can spend it on whatever, no one can freeze your account, you are able to give it to anyone you want to accept it and if you lose your virtual wallet, you lose your virtual cash just like in real life. 
What thrives you to do what you're doing? 
There are very few times during one's life where one can truly develop at the forefront of the technology. The blockchain is currently in a state like the internet was in 1990 and it is an amazing and exciting opportunity to be emerged in this space at this time. This is truly a greenfield technology, where no one knows the full potential yet, but almost everyone agrees that its impact will probably be bigger or as big as the internet. Those are the reasons why I wake up every morning and feel excited about another day.
How do you keep yourself motivated and face challenges? 
It is not about keeping yourself motivated, it is about showing up. Every morning I wake up, leave the house and arrive in the office at 08:00 sharp. After this I work for at least 11 hours only on AvoGenie and whenever I am stuck I don't read an article or watch a video, but rather try a different angle or go for a walk. 90% of motivation comes from showing up.
If you had to start all over again, would you do it? 
Yes!
Are you crazy enough to think you can change the world? 
I am 100% sure that I can and will change the world. Steve Jobs or Bill Gates also woke up every morning, brushed their teeth and pooped. There is no difference between them and everyone else, except that they showed up every day of the week and worked. No one is born a superstar but superstars are born from the fruits of an insanely hard work ethic.
My advice: Stop reading inspirational quotes or watch enlightening youtube videos. Instead focus on building a product that makes you feel excited about life.
We can't agree more & we truly like the way Adrian is taking his life to another level! Read more about AvoGenie on their website and Facebook page.