OUR BEST ADVICE ON CROWDFUNDING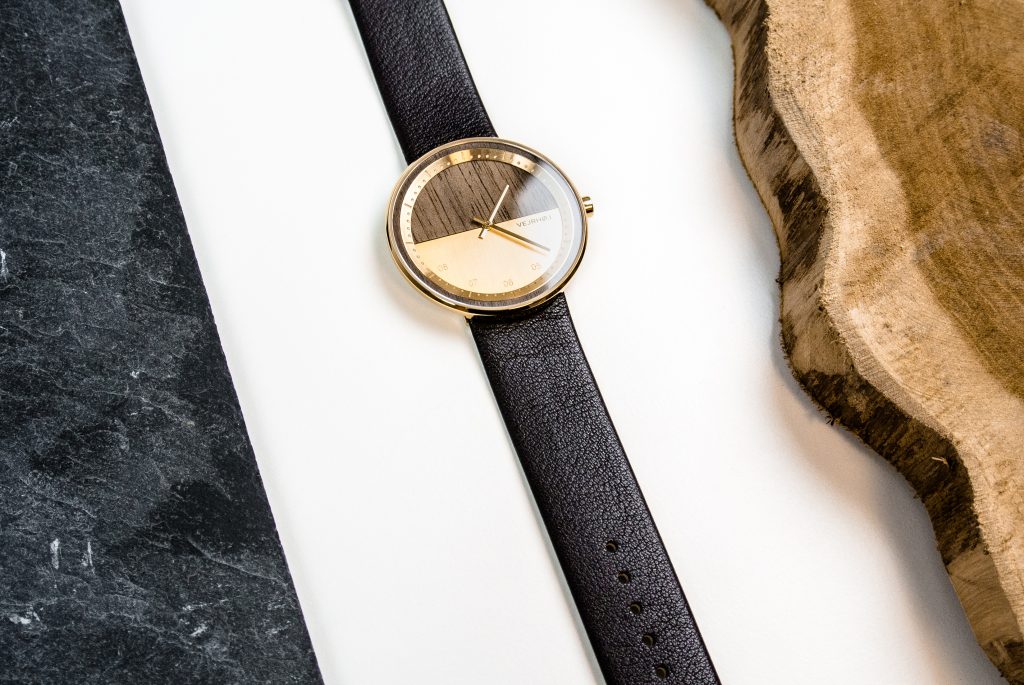 by Janus Aarup and Fritz Pelzl, VEJRHØJ
In 2015 we funded our first collection of wood and steel watches on the crowdfunding site
Kickstarter. We raised about USD 100,000 in 30 days, though we did not know much about crowdfunding and primarily relied on word of mouth advertising and PR. We gained some good knowledge throughout the campaign and have since been in contact with many other crowdfunders. Hopefully, we can use this expertise when launching our next campaign in September 😉 
Here are some basic tips we´d like to share:
A SIMPLE & EASY TO COMPREHEND REWARD SYSTEM
When designing your reward-system make sure it is easy to understand for your backers. Many campaigns create reward structures that are way too complicated for backers to comprehend. Also, you will need to create some "urgency" in the reward structure in order to create an incentive to back your project right away instead of waiting.
THE VIDEO
The video is a core element for potential backers' purchasing decision. However, you will most likely have to make a compromise here as professionally produced videos are not really a bargain. Good for you if you can rely on friends or family to support.
We recommend you to follow a clear script and focus on the message you want to convey. Depending on your product you´ll have to decide if a technical or lifestyle oriented presentation is more appropriate. As far as our experience goes a length of 1 – 3 minutes works best. You might want to think about investing some money in a professional sound design. Finally, we encourage you to speak the video yourself. This – in contrast to professional and/or native speakers – gives the most authentic impression and it will also go easy on your budget. Your video should end with a call-to-action to your backers.
MARKETING AND PURCHASE DECISION
Very successful crowdfunding campaigns have always come along with massive marketing support. Word of mouth might be highly effective, but competences with regards to Facebook's advertising system is essential. While this knowledge is easy accessible, the data sets to build on are not. A lot of backers, especially in niches, are serial backers, that are not easy to target without further help. Specialized crowdfunding agencies offer Facebook and Google ad services and if you look at their track records their results are quite impressive.
Besides that, we think that a careful and trustworthy campaign design makes quite a difference. We have seen many campaigns without regular updates, FAQs or poorly designed information supply. A crowdfunding project always implies a certain risk for supporters. Therefore, it´s vital to follow an open information policy, present yourself as trustworthy and address as many concerns as possible beforehand. Backers appreciate transparency.
Another powerful tool is social proofing. You may include all kinds of reliable feedback starting from customer opinions up to blogs or magazines writing about your project on your campaign wall.
HANDLING THE AFTERMATH
You have successfully been funded? Congratulations, but you have a big hurdle ahead! Shortly, you will have to send out hundreds of products in a scarce period of time, file custom papers for delivery in countries around the globe with dissimilar address systems. And please don't underestimate the cost for shipping a package to Indonesia.
Simultaneously, you will have to keep track of backers who are asking for a different model or another quantity than they originally backed for. Kickstarter does not come with a backend, where you can make updates or changes to customer purchases after that the campaign has ended. A possible solution is to accept extra orders through your website or use a service such as backerkit, which provides an extended backend.
We will kick-off our next watch collection with a new crowdfunding campaign end of September.
Keep updated at:  
Web        www.vejrhoj.com
Instagram  www.instagram.com/vejrhoj
Facebook   www.facebook.com/vejrhojdanmark
Janus and Fritz