MEET PRISCILLA, COMMUNITY MANAGER IN NUDGE CROWD, SYDNEY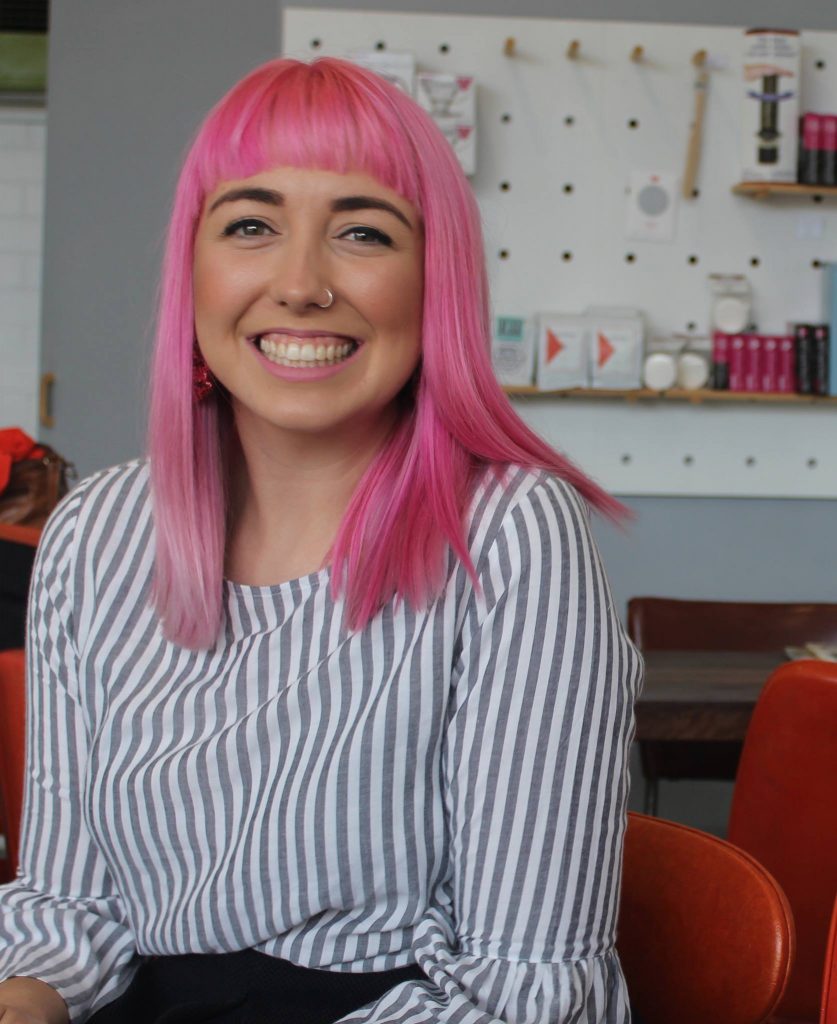 Over the past decades, more than 150 various behavioral biases have been uncovered. It is therefore impossible for a single individual to consider all possibilities of how behavioral factors can be utilized – instead, we believe that the best ideas can be provided by a large crowd. The goal of Nudge Crowd is to gather the great minds of people who are enthusiastic about behavioral insights and offer their expertise to companies, NGOs, and public organizations. In exchange for their effort, crowd members are offered fame, fun and financial rewards for the best ideas by our problem sponsors.
We are participating in the entrepreneurial day because we are looking for people to help us build an engaged community with people enthusiastic about how to use insights from behavioral science. We would, therefore, like you to meet Priscilla who has founded our first chapter outside Europe in Sydney.
Why are you fascinated with behavioral science?
I have been studying economics for almost a decade now, and while I have a great passion for it, I have always felt disenchanted with the neoliberal model. I have seen firsthand how free markets exacerbate inequality, and how irrationally people behave in spite of even the best predictions of the great neoclassical economists. When I discovered behavioral economics by chance one day in a secondhand bookstore, it was like everything fell into place for me. Behavioral economics has renewed my excitement for the field and I believe it will help us to shape the world around us and produce better outcomes for those that the neoliberal model has left behind, as it has already begun to do so. In particular, I am interested in the vital role that behavioral science has had and will continue to have in the sphere of government policy to help people make better decisions and improve the welfare of society as a whole.
Why did you become excited about Nudge Crowd?
The thing that I love most about Nudge Crowd is that it is inclusive and accessible to everyone, whether you are a first year student who is just learning about behavioral science for the first time or someone who has spent their life working in the field. Nudge Crowd is for the movers and the shakers, the creatives among us who have big ideas and dreams, and for those people who want to make the world a better place. And on top of that, it's fun, it's challenging, and it's a great opportunity to meet like minded people across the globe.
What made you become founder of the Sydney Chapter?
I lived and studied in Copenhagen for 6 months which was where I met Stig, the founder of Nudge Crowd. When he expressed to me that there were opportunities to expand Nudge Crowd to Australia, it felt like a no-brainer that I would take it on. I was ready for a new challenge and so excited to be working on a project within a field that I have so much admiration for. The ability to share my love for behavioral economics with other Aussies is what makes this job so worthwhile. Plus, I get to choose my hours and the case studies that we engage with, so it's really tailored to myself and my team here in Sydney. I'm looking forward to growing my team and expanding into other parts of the country in the future.
Meet Nudge Crowd at CBS Entrepreneurial Day to hear more about joining the community!