STUDENT TALKS: SUCCESS – WHAT IS IT AND HOW TO GET IT?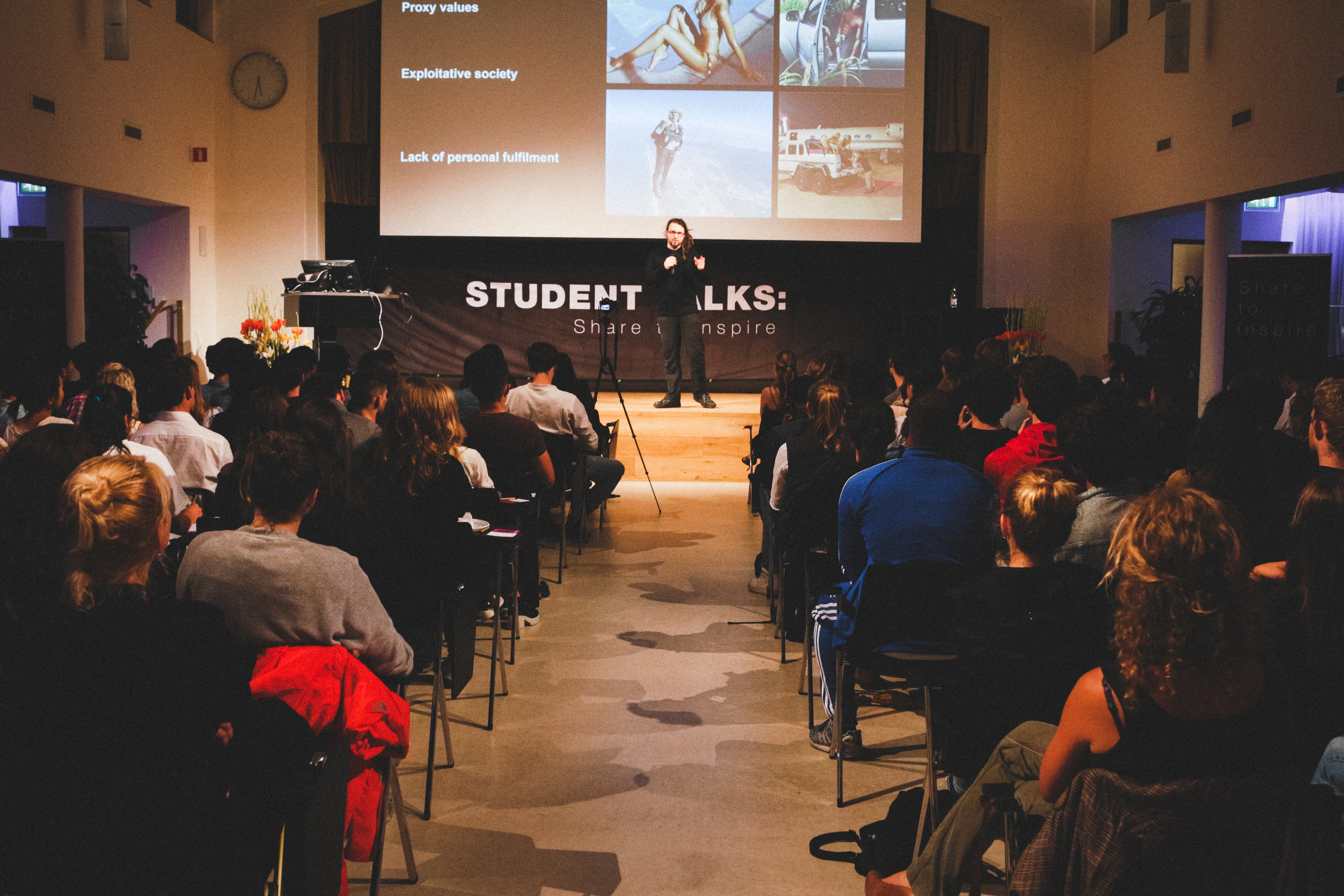 'Success is the accomplishment of an aim or a purpose.' This is probably the most common definition of success you will find if you look it up.
But what is the aim or the purpose we are looking for our whole life in order to feel successful? For some people it is to earn a fortune, for other people it is just to have a stable job and a family. Other people want to travel around the world or create value for others.
Usually, we plan our career milestones in advance. It is required of us to finish a higher education in order to get a stable well-paid job, and sustain ourselves in the future. That's probably the reason why most of the time our aim and purpose is to be the best in our studies – so that we will be able to compete on the job market. However, not all of us are made for getting the best grades in our studies.
Being through that process on my own, I know that if we are not finishing our studies with high grades, very often we start to feel bad and not successful. Because our GPA is something that, in our view, would lead us to success. So if we don't achieve it, we feel like a failure. But honestly – this is not everybody's path.
In order to find your aim and purpose, you need to create your own way and not follow one that somebody else has created for you.
But how do you create your own way? And where do you start?
Finding your way, and thus success, is not going to be achieved by sitting in a library and just studying. You need to go out of your comfort zone. I will give you an example that's close to my heart – Student Talks. This organisation gives you the opportunity to speak up and show your potential, if you want to share your story, opinion, or advice. Public speaking helps you to create and hone a specific skillset early in your career, and do something completely different from your course mates. Learning public speaking means learning how to engage your audience, and inspire them. And maybe, just maybe, you'll find people who share your opinion and start to follow you.
And if public speaking is not your way – it's ok. Just remember: no matter what you are doing to find success, do something different and never settle down. Challenge yourself, and you'll be surprised of what you are capable of. Now go forth and conquer.