MEET THE STARTUP: STUDENT TALKS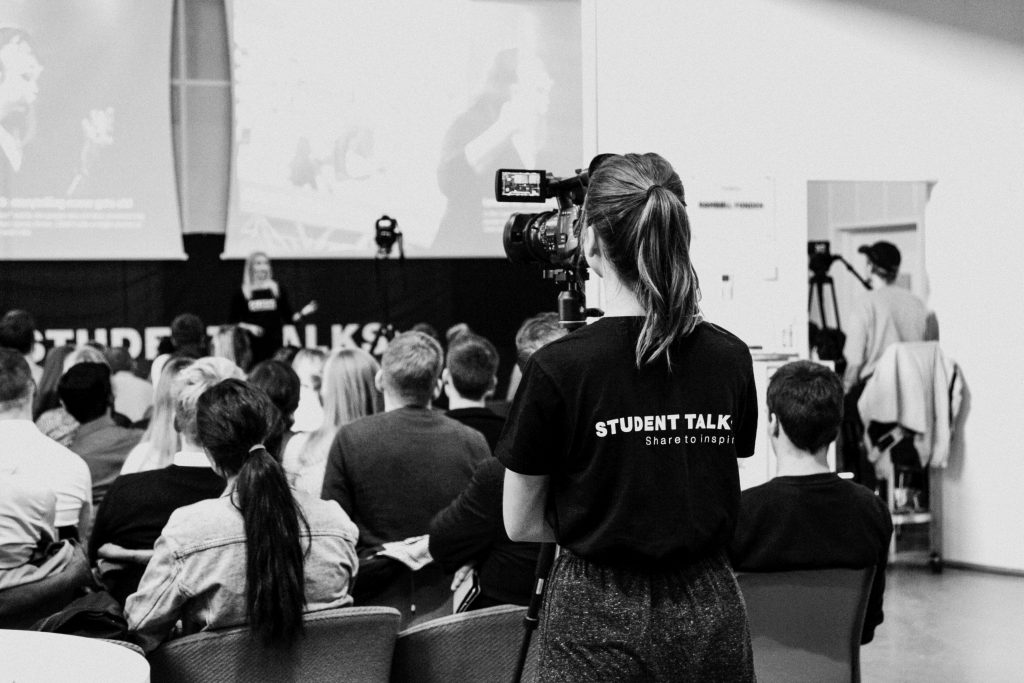 Student Talks is a non-profit student organization, with the overall goal of unlocking the potential of our generation through inspiration. But how do we do that?
EVENTS
We find the brightest minds of our generation, and we put them on stage. Our audience can share their thoughts in real-time using our custom-made app – Reflections. Our events bring value to the audience by giving voice to the most influential students and sparking conversation on the hottest topics. We have 4 international events confirmed by the end of 2017. Can't wait!
STUDENT TALKS: ACADEMY
Do you have an idea, but you don't do well on stage? Don't worry, the solution is here! Student Talks: Academy is the key you need to become a public speaker. Short videos with carefully selected content, combined with tested exercises, result in a comprehensive course that you simply can't miss.
STRIVE
Our magazine aims to become the megaphone for all those inspiring students we can't meet directly. We want to grow and continue the conversation beyond our events, and give a podium to those who draw their power from the written word. STRIVE is the place where great minds of our generation meet and discuss, a place where the writers interact with a global audience. Our magazine offers solid, thought-out information, backed with data and sprinkled with personal experience. Care to join the conversation?
EVENT KIT (in progress)
Since our international expansion our goal of entertaining some, and inspiring few has come to fruition. We feel so happy, and so humble, to have met different people willing to bring Student Talks' vision to their country. Event Kit was made especially for them. It's a platform containing all the guidelines, hacks, and tips needed to organise a Student Talks event from scratch.