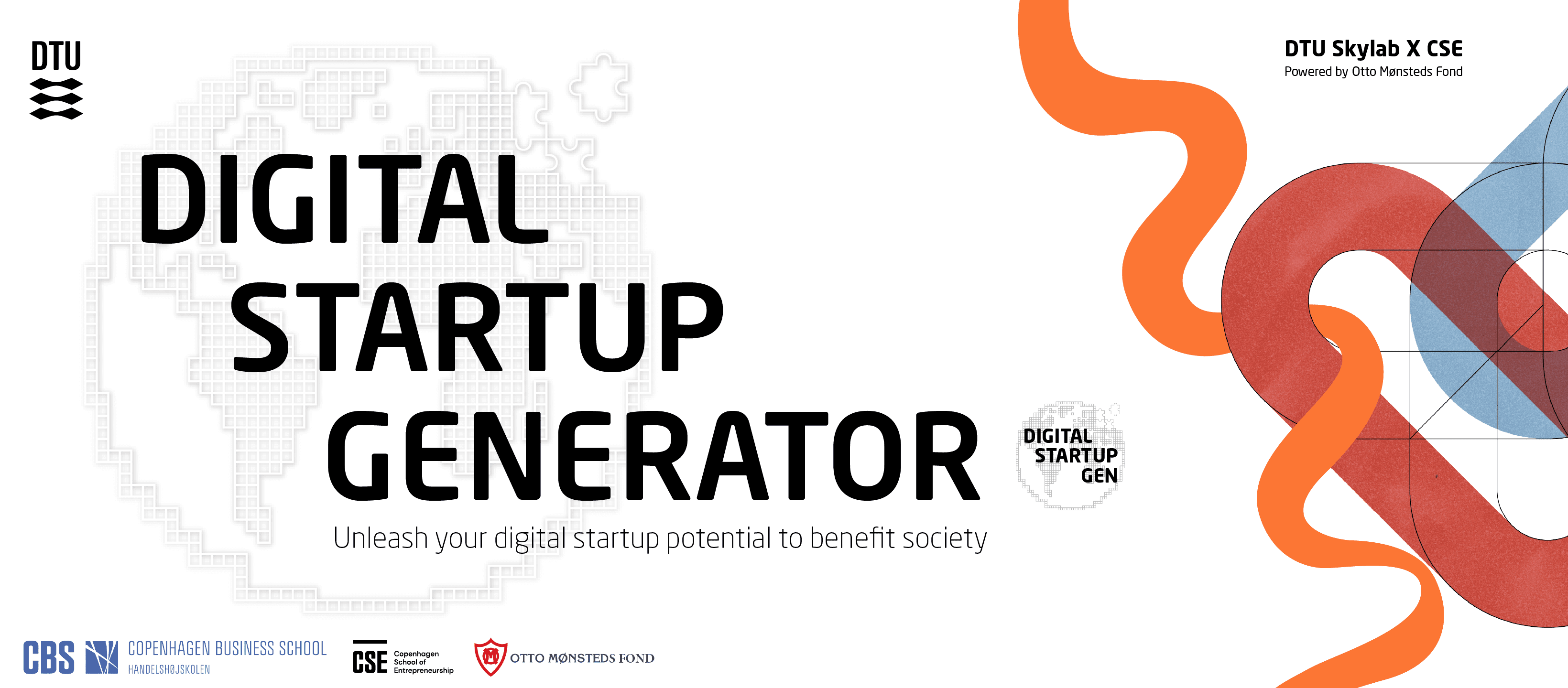 DIGITAL STARTUP GENERATOR
Connecting and empowering technical and commercial talent to unleash their digital startup potential for society.
Vision
Digital Startup Generator is a initiative with a mission to create more and better digital tech startups that contribute to society. The aim is to strengthen technology/solution/market fit of digital tech startup ideas, including costumer validation and technology de-elopment, and facilitate match making between technical and commercial startup talents.
Why should become involved
Do you have a startup idea within digitalization you want to turn into a business? Are you are a student or young researcher in the field of digital tech, software or computer science? Or are you from the field of business with interest in applying your commercial skills in a digital tech startup?
DTU Skylab & CSE coach and match students from interdisciplinary fields to enable more digital startup come to life for society. Our aim is to support and strengthen early-stage ideas and team development, as teams that capture both technical and commercial skills have a much strong outset to build a successful business.
We aim to do this by offering:
Activities and workshops to boost ideation, matching of talent, and startup validation & Support – all within digital tech.

Feedback & coaching of startup ideas

Lab support

Industry insight e.g in hackathons and innovation sprints
Teams with early-stage digital tech-based startup or startup idea

Aspiring student/researcher entrepreneurs with digital tech startup ideas
Ongoing coaching of digital startups. Contact Diana Lundgren for coaching.

Startups & Pitches

 Business Hack

 Digi Hack

 Hub Tours
Timeframe: Jan 2021 – Dec 2022
#DigitalStartupGen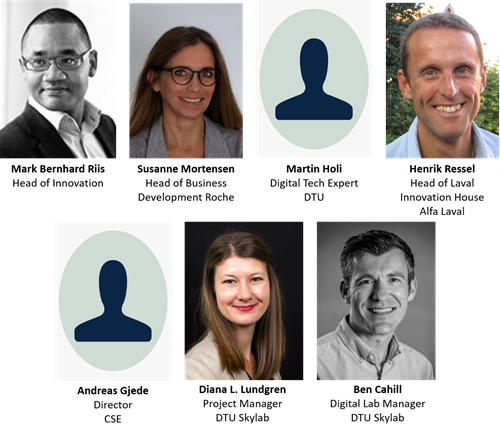 Sponsors & Partners