Explore entrepreneurship as part of your
teaching or research journey with CBS
Explore entrepreneurship as part of your teaching or research journey with CBS
Do you have an interest in developing your teaching, course curriculum and/or supervision skills in the entrepreneurship space?
Copenhagen School of Entrepreneurship (CSE) is the centre of entrepreneurship at CBS and collaborates with colleagues across CBS to create transformational learning experiences that enable students to explore innovative career pathways and develop entrepreneurial knowledge to help resolve the great challenges faced by society.

Our aim is to strengthen and support the quality of entrepreneurship teaching and education at CBS by providing a platform for connecting with entrepreneurial practice by way of empirically grounded teaching cases, action learning methods, stimulating dialogues with Nordic and global ecosystem partners, insights into extending research into action, curricular enhancements and more.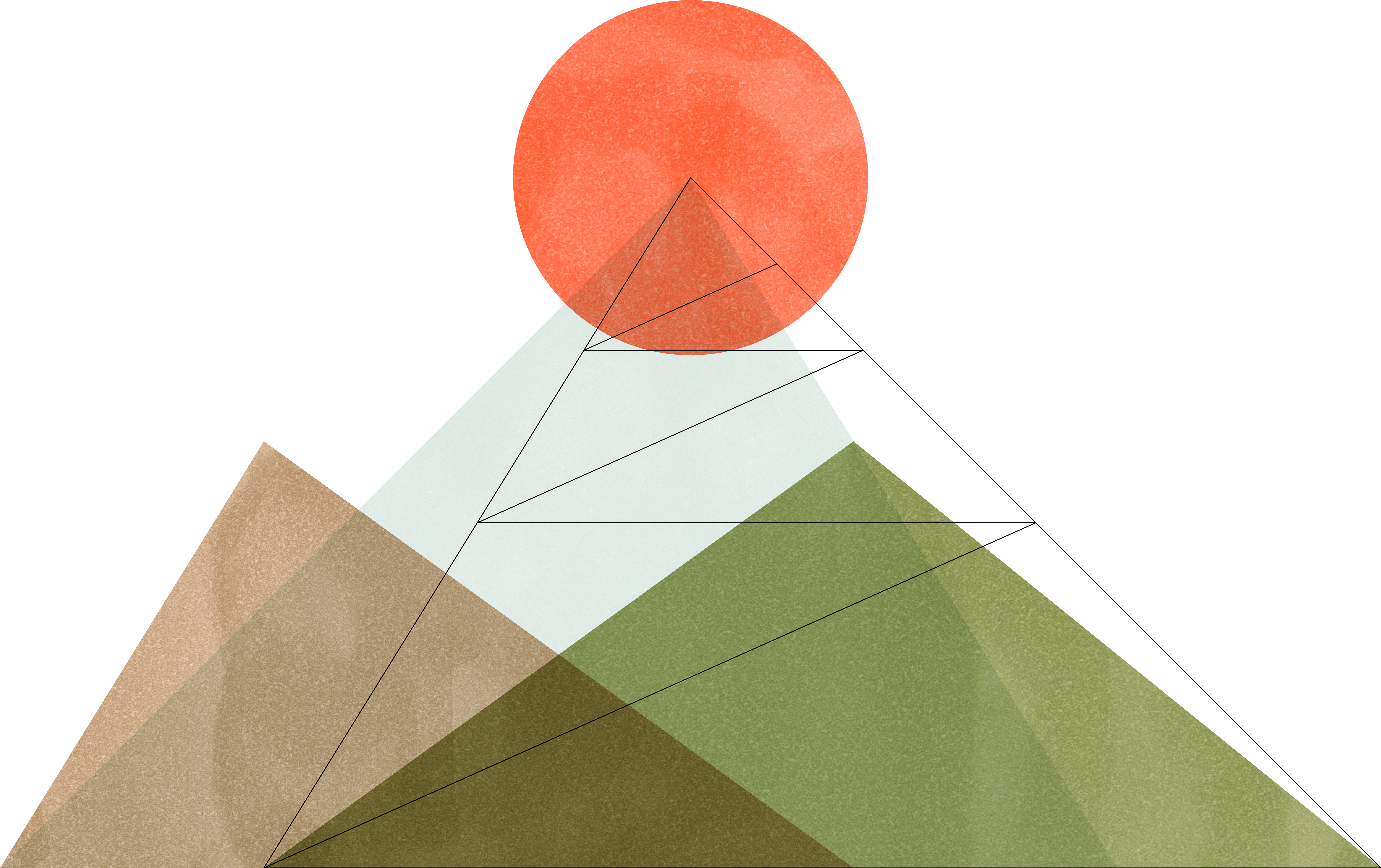 Below are various ENTREPRENEURAL TEACHING & LEARNING opportunities we are ready to explore and collaborate with you on
+ INTEGRATE WORKSHOPS & FACILITATION
CSE staff can program small workshops across a range of topics in the entrepreneurship arena from idea generation to customer discovery and business development to prototyping and leadership development to complement your existing class schedule.
Our approach utilizes an action-based pedagogy and guided critical reflection.
CSE staff and startups can provide short presentations to your classes about CSE offerings, including speaking on panels about the entrepreneurship ecosystem in Denmark.
Get connected to current startups and alumni across a range of industry verticals to use as class cases or inspiring speakers for students.
+ COLLABORATE ON COURSE CREATION
Our education unit can co-create or develop new curricular or curricular offerings to enhance the impact of applied entrepreneurial learning.
+ ACCESS ENTREPRENEURIAL LEARNING SPACE
Hold entrepreneurial classes or workshops at CSE's education co-creation space.

Examples of subjects we have previously collaborated on include (but not limited to) the following:

DEVELOP AND EXPAND ENTREPRENEURIAL CAPABILITIES IN STUDENTS

MORE ABOUT ENTREPRENEURSHIP IN EDUCATION AT CBS
Entrepreneurship education shows up across all areas of the CBS course catalogue and has been established as an essential part of the CBS academic identity.
The tools of entrepreneurship play a critical role in solving the grand challenges that we face as individuals, in organizations and society. To prepare graduates to become the leaders of tomorrow's businesses, students must be exposed to a range of tools, mindsets, and theories to build their entrepreneurial, innovative and leadership competencies.
Whether the topic is focused on new venture creation or exposing students to entrepreneurial tools for internal problem solving, the integration of entrepreneurship in university education creates well rounded graduates.
The ability to bring something new and entrepreneurial to the table, in a way that is sustainable, scalable, and systemic, requires development of transformational capabilities further described under the Nordic Nine workbook.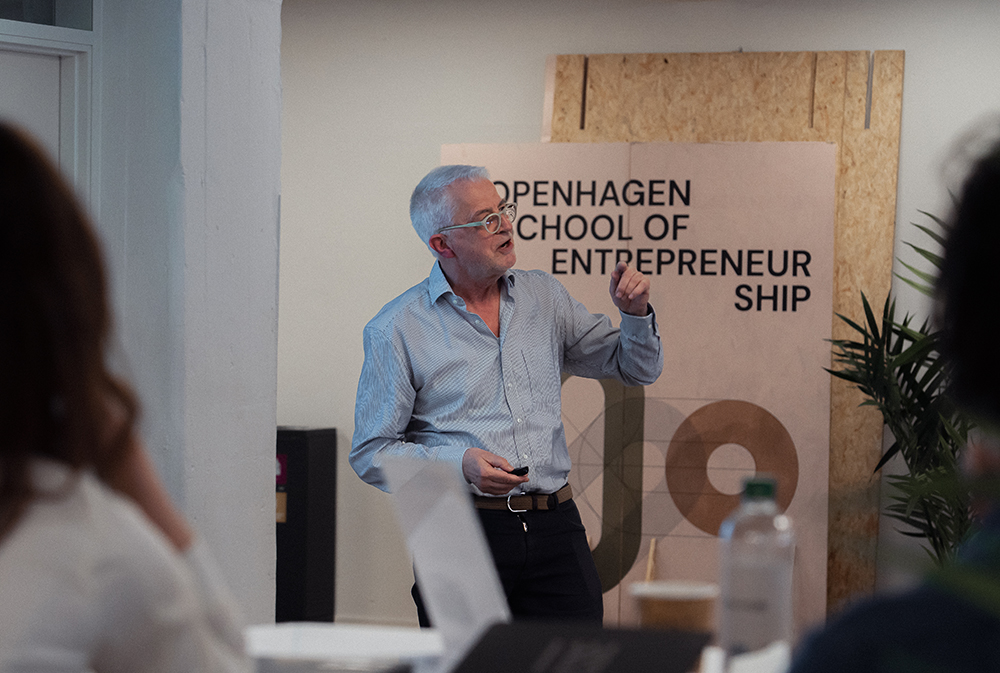 Have you found a problem area in your research you are passionate about taking further?

WHAT IS OPEN ENTREPRENEURSHIP?
Open Entrepreneurship is a Denmark-wide initiative turning world-class university research into world-class companies.
As part of Open Entrepreneurship, we assist researchers and Ph.D. students by connecting experienced entrepreneurs with researchers very early on to explore commercial and innovative opportunities, and by providing the tools to develop research-based enterprises.
Open Entrepreneurship is powered by the Danish Industry Foundation and the Danish Ministry of Higher Education and Science.

Open Entrepreneurship At CBS
How can we help?
We offer our business development skills and experience, as well as introduction to founders in the startup community to help take your ideas further.
Copenhagen Business School boasts a reputed community of world-leading academics and practitioners, in addition to our impressive alumni and business network.
Housed within Copenhagen School of Entrepreneurship, the OE business unit connects current projects with the CBS business perspective and nurtures research cases in need of business guidance.
We connect CBS researchers and Ph.D. students with existing spinouts from our university partner institutions and explore further collaboration opportunities.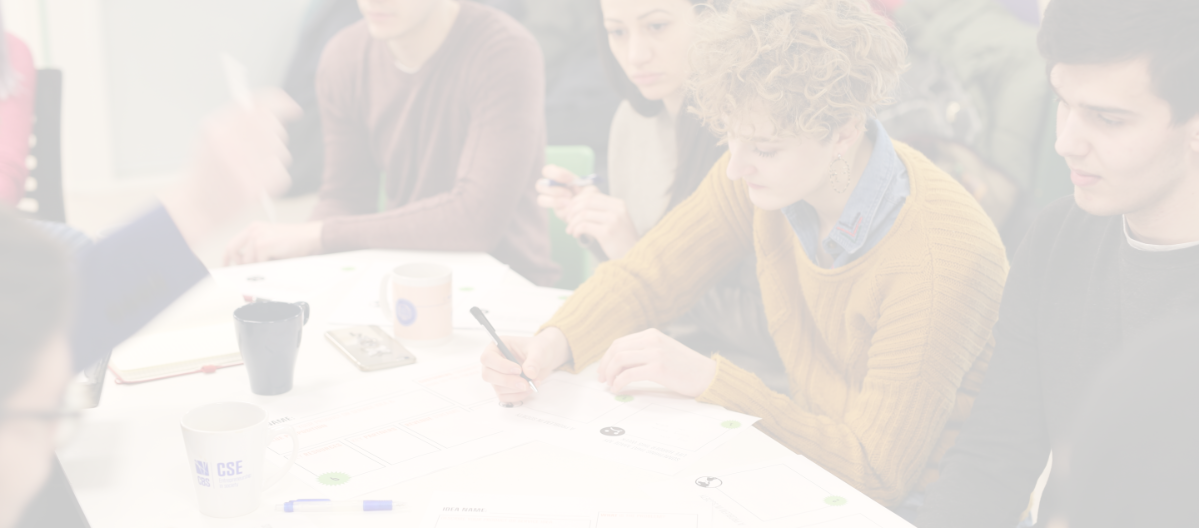 WE ARE HERE FOR YOU IF YOU HAVE:
an idea you'd like to pursue
We offer project planning, business development and coaching to help develop your business.
An invention you'd like a CSE team to help build
We can help connect you with entrepreneurs who will take your idea further.
An interest in building entrepreneurship skills to complement your research
We offer workshops and events to help turn research into a business or follow-on research project.
Expertise you'd like to lend to other research enterprise teams as an advisor
We connect you with the latest innovations coming from Denmark's universities.
Tell us about your research.
Reach out to our team for an introductory meeting.
Register here to become a member of our community and stay up-to-date with workshops, events, advisory positions and professional development opportunities.
Jonas Brandt Head of Business Development, The Kitchen
Jonas is responsible for a team of scouts as well as the business developers at the Kitchen. He is working with startups every day, whereof many of them are spun out from research and academia. Jonas has a lot of experience in helping researchers to bring their knowledge to startups, businesses and society.
Signe Bruskin Founder, Enlighten
Author, keynote speaker and founder of Enlighten, Signe did her industrial PhD at Copenhagen Business School. She saw the benefit of working and combining two worlds of academia and entrepreneurship at the same time, where she could see how her research directly impacted the business she was working with.

01 Entrepreneurship can bring your research to life
Your research can make an impact on society. One of the ways to achieve this faster can be by spinning out a company based on your research.
02 There are cultural differences between academia and entrepreneurship
If you decide to start your entrepreneurial journey, you need to be aware of the different life cycles and that it takes a different mindset to working as a researcher, but there is help to get and it is definitely doable.
You need to validate your idea and find your market – and the way to do this is to go out and talk to potential customers.
And the best piece of news is that you can learn it all during our "From Research to Market" workshop package at CSE!
If you want to know more about our workshops, events and resources, please contact Project Lead of Open Entrepreneurship at CBS, Pola Weryszko, pw.cse@cbs.dk.

Learn about some Open Entrepreneurship Cases