Go Grow is the renowned accelerator program at Copenhagen School of Entrepreneurship. We aim to empower startups founded by students or recent graduates to accelerate their growth as part of their transformational journey. We are a business accelerator with a focus on the classical business disciplines a well as networking, leadership training and emphasis on societal impact.
Develop exactly the business skills and
personal skills needed to scale your startup
Over 140 startups have been through the Go Grow journey and gone from a small to big business. You can be part of the next group who will get access to:
Workshops designed for your startup needs
A pool of dedicated mentors for your startup
Leadership training and personal development
A network of investors and specialist consultants
Peer-group and events with a group of hand-picked founders
Over the course of 9 months, you will go through a transformational change as a founder and prepare yourself to scale your business
All workshops, inspirational talks and team sessions have been tailored to the needs of early-stage startups with a proven business model. We promote a founder-first mentality reflected in our hands-on program, from industry experts to ensuring we support early-stage founders' learning journeys, through to giving founders a head start for growth and scale with an international focus. With a mix of business sparring, leadership development and focused coaching sessions from senior professionals and mentors, Go Grow will enhance your development as a founder.

"CSE and Go Grow were a coaching house for 2030 Builders. All questions, dilemmas and road blocks we got as an early stage startup found light and solutions due to the staff, mentors, teachers or peer co-founders that are part of the ecosystem."
Mia Negru, co-founder of 2030 Builders
"The very organized operation facilities that CSE provide have been essential for our work. Ranging from accountants, lawyers and business developers all of which have been crucial for the development of our organization."
Guled Waise, CEO & Co-Founder of The Seed

The participants at Go Grow are all dedicated founders who enjoy surrounding themselves with other interesting people and who are passionate about improving their business, themselves and the world around them. We are looking for founders who are driven, enthusiastic, curious and believe that what you throw in, you will get tenfold back.
Sounds like you and your startup? Hurry up and apply below before 15th of February 2021!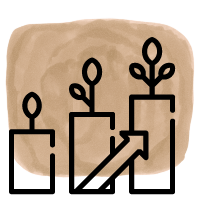 Grow and scale your business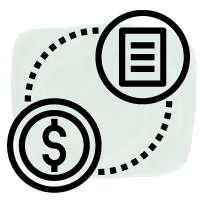 Secure the revenue or funding needed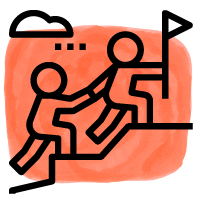 Get a head start to become a great leader for your team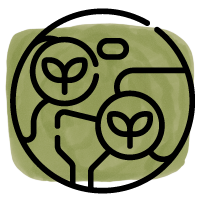 Build a strong network in the industry and startup ecosystem

Workshops lead by experienced industry experts customised with a focus on business and startup skills to help founders with their concrete challenges.
Exchange experiences and knowledge between a group of like-minded startups experiencing a similar journey and lifetime networking.
Free of charge consultants
Access to free of charge specialist consultants in focused sessions (lawyers, accountants and more) offered exclusively to CSE startups.
Leadership and team development
Workshops and sessions to increase leadership skills for all founders and team performance of founding team and first employees.
A dedicated desk and office space in the entire period for both the founders and teams / first employees.
Support by in-house experts at CSE
Input and coaching from internal staff with an expertise in everything from marketing, product development, funding and leadership.
Relevantly matched and dedicated mentors for all startups matched based on industry, background and expertise.
Events and pitch opportunities at Entrepreneurial Day in front of a large group of investors as well as other networking opportunities.
Networking opportunities with the startup community during the program and as part of the alumni network forever.


Apply here today or at the latest 15th of February 2021 at noon.