At Go Grow you will get to focus on the scaling and professionalization of your business in a supportive and ambitious environment with other startups at the same commercial and growth stage.
It is a 7-month long accelerator program where all offerings are designed for startups with proven early traction and ready to take the early product and market validation to the next level.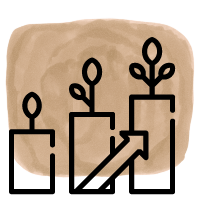 Leadership & Personal development
Develop leadership skills to lead people and your startup and overcome personal barriers for enhanced performance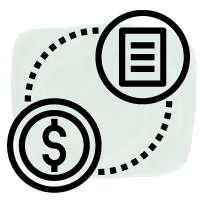 Sharpen your financial documentation, build relations to investors and be ready to bring in the funding relevant for your business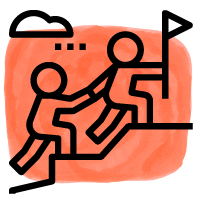 Get tailored and personalized deep skill and deep domain advice from experts in your industry or field of expertise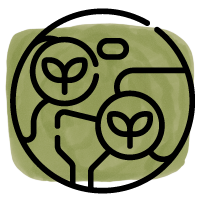 Be part of a strong and exclusive talent network of the most promising founders and startups in different industries 

LEADERSHIP DEVELOPMENT BOOTCAMPS
Understand your own leadership capabilities, gain necessary relationship competencies, and develop a deeper understanding of ourself through intensive Bootcamps.
PERSONAL COACHING SESSIONS
Increase your performance through individual coaching sessions focused on personal barriers, patterns, and personal development.
EXCLUSIVE INDUSTRY EXPERT MENTORING
Get matched with handpicked domain experts and business professionals as mentors that will follow you, advise you, and open doors and network.
ACCESS TO FREE DEEP SKILLED CONSULTANTS
Get access to specialized consultants in 1:1 sessions for personalized hands on advice (lawyers, accountants, and more).
FREE OFFICE SPACE IN A VIBRANT COMMUNITY
Have your own free desk for your team in the perfect location in the middle of Frederiksberg close to the metro during the entire program period.
FINANCE SUPPORT ON METRICS AND NUMBERS
Get support on ironing out your financial spreadsheets to be investment ready or simply cleaning up your numbers and financial understanding.
EXCLUSIVE INVESTOR EVENTS AND NETWORKING
Network and build relations with a wide range of investors at invite-only events and get to pitch to investors and VIPs at Demo Day.  
ACCESS TO OUR NETWORK OF ALUMNI FOUNDERS
Become part of our large alumni community of experienced prominent startup founders of all types and industries, and leverage networking opportunities during and after the program.
SOCIAL EVENTS AND A STRONG FOUNDER NETWORK
Build a life changing network of like-minded startup founders on the same path and battling the same challenges as you and get current insider tips. 

Apply here no later than the 20th of November 2022 at noon.

"CSE and Go Grow were a coaching house for 2030 Builders. All questions, dilemmas and road blocks we got as an early stage startup found light and solutions due to the staff, mentors, teachers or peer co-founders that are part of the ecosystem."
Mia Negru, Co-founder of 2030 Builders
"Our time at CSE and the Go Grow programme has helped us building a solid foundation for our startup, enabling us to use less time for problem-solving, and more time for making an impact."
Victor Bergholt, Co-Founder of Climaider

You might be unsure if you are the right fit for Go Grow or at the right stage. If you have any doubts, do not hesitate to book us for a short chat by writing our Head of Acceleration, Mia Jung, at mj.cse@cbs.dk.
The participants at Go Grow are all dedicated founders going full in on their business and seeking to make a great impact with their work and startup. We are looking for founders who are driven, enthusiastic, curious and believe that what you throw in, you will get tenfold back.
Sounds like you and your startup? Apply for the next batch!